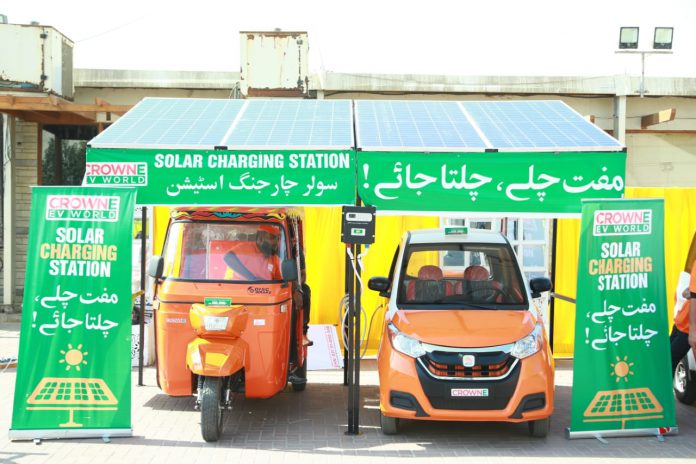 A Karachi based automobile company has introduced a new range of electric vehicles in Pakistan.
Crown Company has announced range of two, three and four wheeler EVs in a market testing and sales exhibit. They stated that these vehicles will be able to drive PKR 0.80 to PKR 1.25 per kilometer.
The company declare that the starting price for an electric car is Rs400,000 which have a two-door hatchback with a seating capacity of two persons. However, the value of the motorcycles and auto rickshaws are between Rs300, 000 and Rs55, 000 respectively.
The chairman of the company state that the two or three wheeler electric auto mobiles after a full charge can travel 60km to 70km whereas a car can travel up to 50 km on full charge.
Crown Company has been manufacture auto parts since 1963. As per the statement by company The new automobiles will be locally produce at its 26acre facility at Port Qasim in Karachi with a starting making capability of 120,000 units per year.
The new introduced automobiles have the power to disturb the automotive market of Pakistan as all the old big wheel are now losing their value and there no as much competition left at low end market.