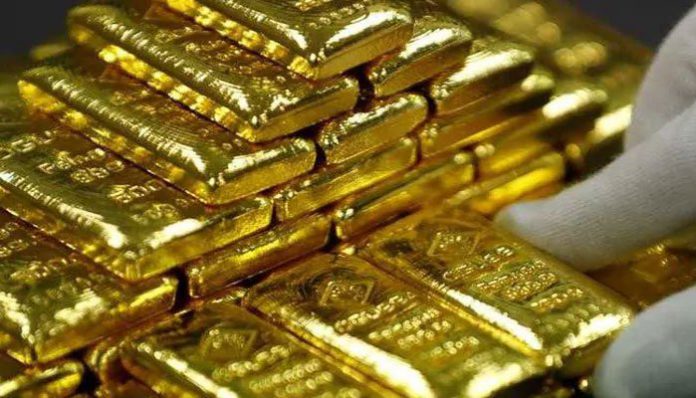 The rate of gold is facing fluctuation in Pakistan. However, you can see below the latest gold price in Pakistan.
The gold rate in Pakistan today per tola reached at Rs. 99,061 from Rs 98,554. In addition, the per 10 gm gold price in Pakistan today is Rs. 84,930,
In the last 12 months, gold prices in Pakistan have increased significantly. However, the trend of buying and selling gold is still present in the market.
Below, you can check the gold rate in Pakistan in different cities
| | | | |
| --- | --- | --- | --- |
| City Name | 24K (Per 10 Gm) | 24K (Per Tola) | 22K (Per 10 Gm) |
| Karachi | Rs. 84,930 | Rs. 99,061 | Rs. 77,853 |
| Hyderabad | Rs. 84,930 | Rs. 99,061 | Rs. 77,853 |
| Lahore | Rs. 84,930 | Rs. 99,061 | Rs. 77,853 |
| Multan | Rs. 84,930 | Rs. 99,061 | Rs. 77,853 |
| Islamabad | Rs. 84,930 | Rs. 99,061 | Rs. 77,853 |
| Faisalabad | Rs. 84,930 | Rs. 99,061 | Rs. 77,853 |
| Rawalpindi | Rs. 84,930 | Rs. 99,061 | Rs. 77,853 |
| Quetta | Rs. 84,930 | Rs. 99,061 | Rs. 77,853 |