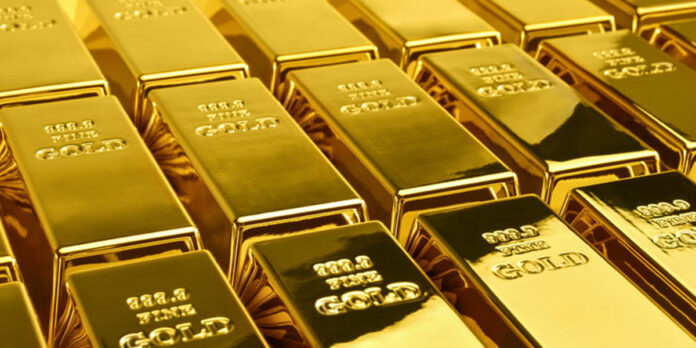 Gold Rates Today – The latest gold rates in Pakistan is now Rs. 133,500 per tola and Rs. 114,455 per 10 gm.
The gold prices differ as per global market rates and you can easily check the price for the respective cities. However, these rate are elaborated by the Sarafa markets and gold market of Pakistan.
Just check out the below-mentioned table for latest gold price, for different Pakistani cities such as Karachi, Rawalpindi, Quetta, Multan, Sialkot, Lahore, Peshawar, Faisalabad, Islamabad, and Gujranwala. Gold prices in Pakistan for 22 carat, 24 carat, are mentioned in the table.
Gold in Pakistan is still considered a beneficiary long-term investment. The gold revenues are much more preferable in numbers to any other profitable means. Therefore, it is observed that gold investments in the past have declined. However, the inflating prices of gold have caused fewer investors to invest in gold. The unstable prices are due to various factors that can determine. The increase in the gold price is mainly due to the economical crisis in Pakistan. Along with other reasons like inflation, increase in oil price, political instability, higher interest rates, and others.
Gold Rates Pakistan Today (13 May 2022)
| | |
| --- | --- |
| Gold Purity | Rate |
| Gold 24K per 10 gm | Rs. 114,455 |
| Gold 24K per tola | Rs. 133,500 |
| Gold 22K per tola | Rs. 104,917 |
| Gold 22K per 10 gm | Rs. 122,375 |