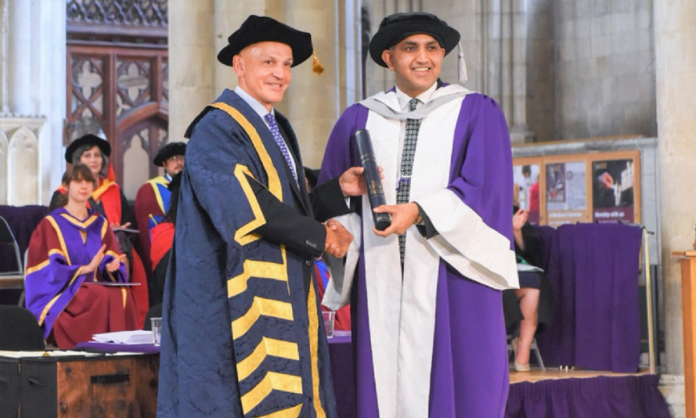 Pakistani educationist Chaudhry Faisal Mushtaq received the honorary PhD degree. The University of Hertfordshire, the leading UK University awarded him the honorary doctorate of education degree. However, the university acknowledged his contribution towards the development of learning and teaching and for the empowering of students in Pakistan with the high quality education.
He traveled from Islamabad to receive the Doctorate of Education degree. However, University usually confer it in the rare cases of a high contribution in the domain of development, social change, and educational growth in the sector of education.
The University conducted degree awarding ceremony at the St Albans Cathedral in St Albans. However, approximately 500 students and families attended the ceremony and got their diplomas. It was the first mass public event of Hertfordshire University after about 2 years of lockdown.