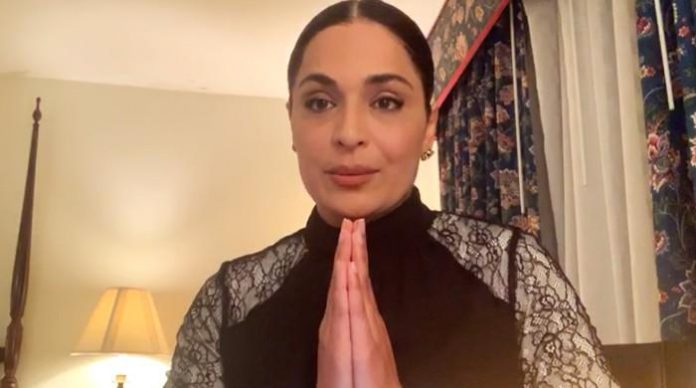 Pakistani actress Meera was beached in New York City during this Corona Pandemic as she was returning to Pakistan.
Last month, Meera posted a video on her social media account requesting the government to bring her back to the country her video went viral and circulating all over social media which she shot in a hotel room in New York.
In the video, she conveyed her message to Prime Minister Imran Khan and asked him to help her coming back to her home. In her video she claimed "Mr. Prime Minister, it's 2 am here in New York and I am trapped in this hotel room addressing you right now. I arrived here with Humayun Saeed and other actors for the shooting of a film, but they've all left and I'm stuck still here,"
On Wednesday another video is been shared by the actress in which she confirmed that she is coming back to Pakistan as the government responded to its request.
Meera also conveyed her gratitude to the government of her return. She posted on her social media account " Thanks to Allah, I am back in Pakistan. A big shout out to Pakistan Embassy Washington and New York Consulate. You guys are amazing. You work so hard to help our fellow Pakistanis overseas. Proud of you and praying for you! Stay blessed Pakistan!"
The Baaji actress also explained that don't bash the government as they are working hard to help everyone including myself.
She further added, "Mr. Prime Minister, you have always supported the artistes of our country and nations around the world are bringing their citizens back home. I am begging you. Please make arrangements for me to come back. I want to die in my own country."