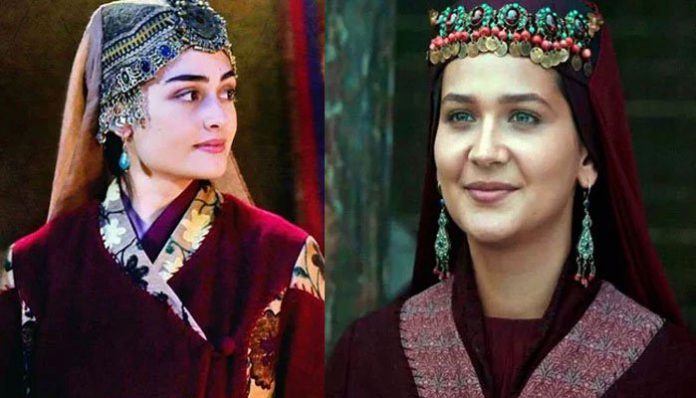 After Esra Bilgic, one more actress of Dirilis Ertugrul Gülsim Ali, shared on her Instagram post that she wished to visit Pakistan.
Dirilis Ertugrul Gülsim Ali, who played the role of Aslihan Hatun in the Dirlis Ertugrul season yesterday, shared a post on her Instagram account. In which she said thanks to Pakistani fans of Dirilis Ertugrul for their great support and love. She also happily mention that compliments from Pakistani fans make her happy.
Gülsim also said that she has never been in Pakistan before, but she hopes that one day she will be there to meet with her fans once this pandemic is ended. Till that date, she suggested to her fans that they take good care and stay healthy and in peace.
While sharing gratitude for Pakistan, she wishes best for Pakistan from Turkey Istanbul. To show her love for Pakistani fans and Pakistan, she wrote a famous slogan, "Pakistan Pakistan, cive #pakistan" (Pakistan Pakistan, Jive Pakistan) at the end of her post.
Dirilis Ertugrul, a Turkish drama serial, is nowadays very popular in Pakistan and breaking the record of viewership with 133.38 people hooked up, and the number is still on boosting.