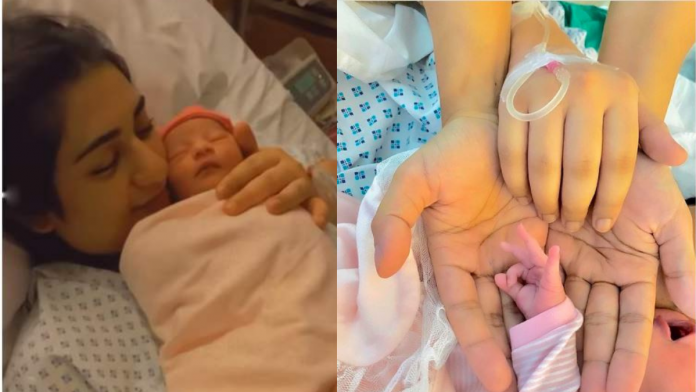 To express the heartily feeling after the birth of Alyana, Falak Shabir has written a beautiful note. Sarah Khan and Falak Shabir have welcomed a new born daughter on 8 October.
Falak, who loves his wife Sarah dearly and never misses a way to express his love. He has shared a beautiful post on his Instagram account on the birth of his daughter Alyana. He praises every mother in the world and appreciates his wife too.
Falak paid tribute to Sarah and made a promise to her.
Falak said that there is no one more powerful than a woman. The pain a girl goes through during the process of becoming a mother and giving birth is indescribable.
He also expresses that Mothers are superheroes. Sarah, you are not only the mother of my daughter but also my heartbeat. I promise I will love you to the last breath and protect you and my daughter.
This heartwarming gesture from Falak is praised by his fan and celebrity co stars as well.