The Indian Cinema has announced a blanket ban on Pakistan Artists because of the rising tensions between the countries after Pulwama attack.
A statement from the AICWA stated that the organization condemns the brutal attack on soldiers.
That's not surprising. But this time, the demands were expressed through a letter from the IMPPA president T P Aggarwal directly to Indian Prime Minister Narendra Modi.
In the letter, Aggarwal requested that the PM take into account the sacrifices made by Indian soldiers and make a decision once and for all.
A couple of days ago, IMPPA also demanded visa restrictions to be amplified and requested a complete ban the issuance of visas for all Pakistanis.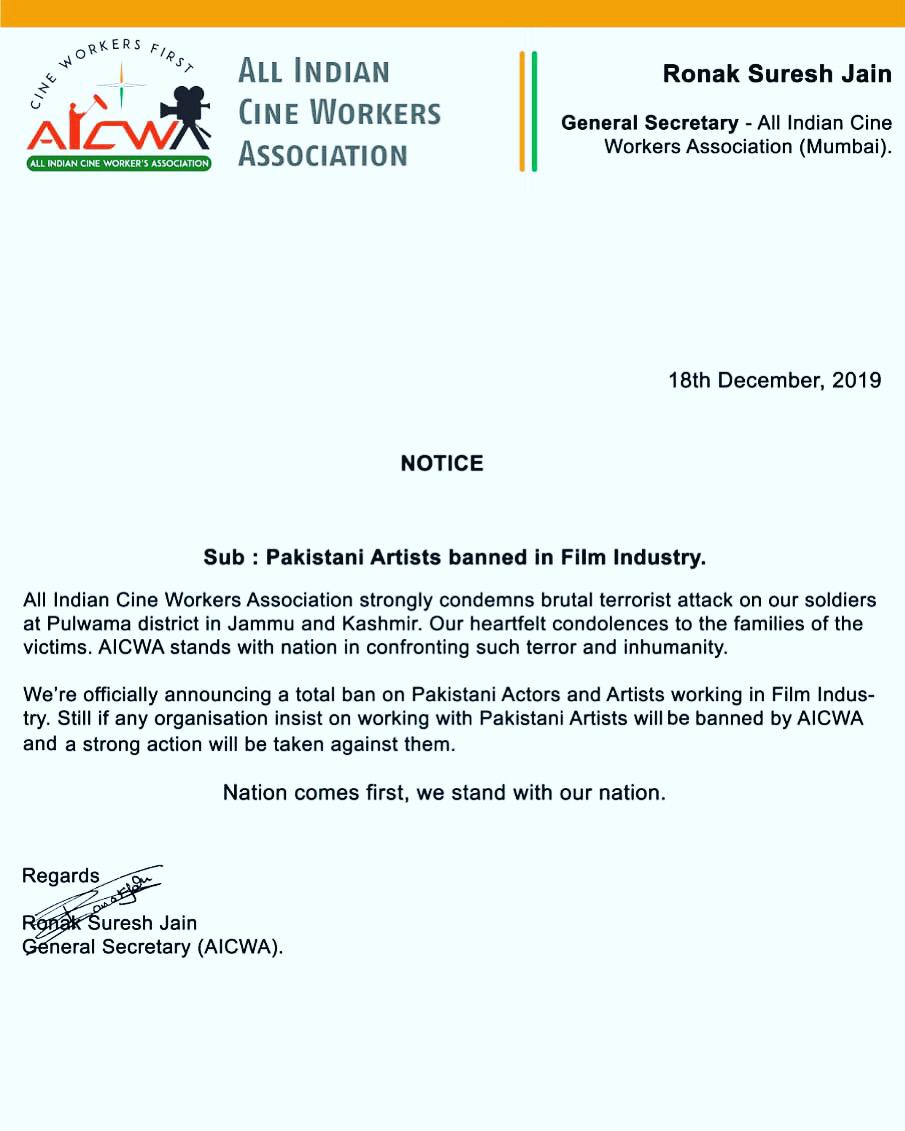 Stress levels amongst Pakistani artists currently engaged in different projects within Bollywood have increased while the Indian government is expected to apply even more restrictions.
Actor Ajay Devgn also announced on Monday that his latest film "Total Dhamaal" will not release in Pakistan. "In light of the current situation, the team of 'Total Dhamaal' has decided to not release the film in Pakistan," Devgn tweeted.
In light of the current situation the team of Total Dhamaal has decided to not release the film in Pakistan.

— Ajay Devgn (@ajaydevgn) February 18, 2019
On the other hand, some insiders of the Pakistani film industry are also demanding that the Pakistani government take the same stance on the release of Indian films within the country.
The association released a notification which said that they will take strong action against anyone who works with Pakistani artists.