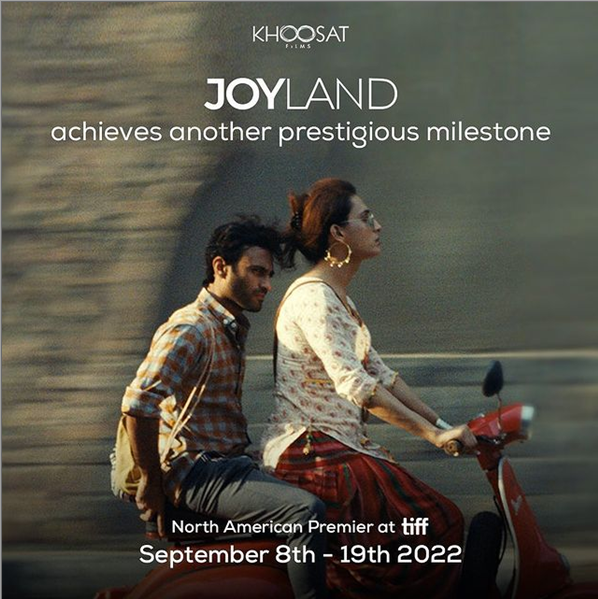 Another millstone achieved by Saim Sadiq, after his successful film, Darling won Orizzonti Award for Best Short Film at Venice Film Festival. One more of his directorial films, Joyland, has been selected for the Toronto International Film Festival. Previously, the film had its world debut at Cannes 2022, where it garnered a standing ovation from the public and a warm reception from the jury.
Joyland is directed and written by Saim Sadiq. Sadiq's film "darling" gained international acclaim released in 2019. The Urdu-language Pakistani film, "Joyland" depicts a story of an extended patriarchal family longing for the birth of another boy. The star cast includes Rasti Farooq, Alina Khan, and Sarwat Gilani.
Joyland was later nominated for Best Film from the Subcontinent at the Indian Film Festival of Melbourne. The picture won the category prize. The film will be premiered at Toronto International Film Festival from September 8th to September 19th, Khoosatfilms Said on Instagram.