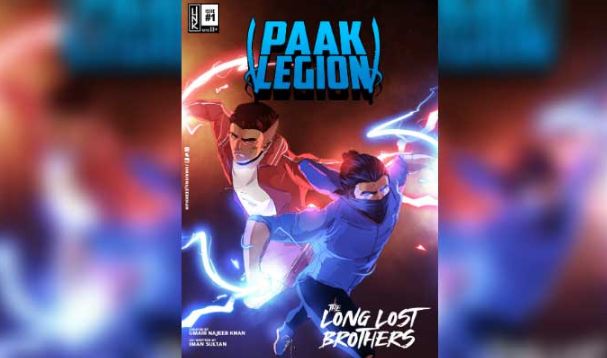 The first issue of desi comic named Paak Legion is now available in the print form.
Paak Legion, the desi comic's first issue 'The Long Lost Brothers' portrays the story of two twin brother named Shahvez and Shanawaz, who were parted at time of birth and brought up in totally different surroundings. This story actually gives us information about two brothers who are twin and a parted from each other and called themselves thunder (Raad).
The Long Lost Brothers is co-written by Imran Sultan whereas Umair Najeeb Khan is the creator. The writer wrote the story in very unique style and totally captured your attention during reading. The writer wrote story in form of captions and words appeared in separate boxes. The use of color in graphics is very captivating because it does easily attract the mind of readers. To know the complete story you must read the first issue of this comic.
Paak legion is the desi comic based on 12 super heroes who belong to the different region and background of country. The writer and creater of this comic shared that their main motive behind this desi comic to make the world realize "what real life feel if we had individuals among us with extraordinary superpowers."
The second issue of this desi comic expected to publish in March.