Sania Mirza and Mahira Khan Exchange Tweets that are Too Adorable to Handle
Earlier this week, Pakistani actress Mahira Khan expressed her love for her son, Azlan. In her post, she reminisced about her son's infancy.
The Humsafar star recently posted an adorable picture of her holding Azlan. She is seen smiling in the picture and lovingly looking at her son. Mahira wrote in her Tweet, "My one and my only, the center of my universe.. make a little prayer for my baby azzu today. Here's wishing and praying for all children to be happy, healthy and protected from any kind of evil inshAllah. Miss carrying him in my arms."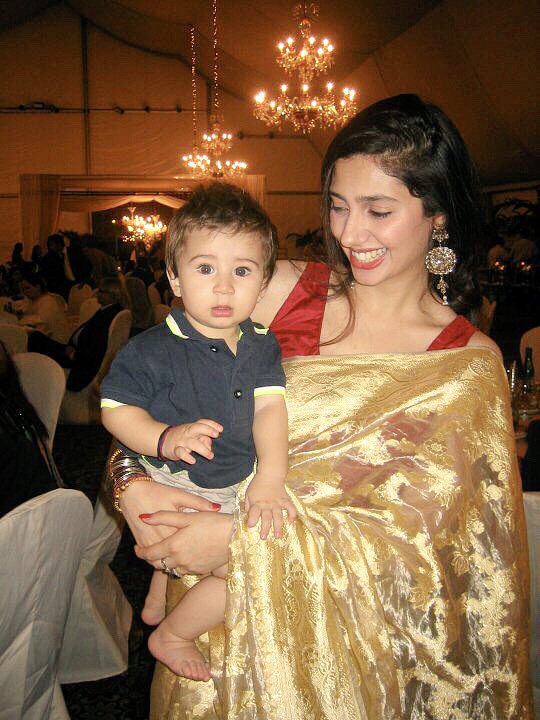 Not long after Mahira Khan posted the picture; fans, celebrities, and relatives started pouring love for the two, from all over the globe. Even Indian tennis player Sania Mirza, who is expecting her first child with the Pakistani cricketer Shoaib Malik, couldn't stop herself from commenting on the adorable the picture.
Commenting on Mahira's post, Sania Mirza wrote: "Too cute!"
Mahira Khan was quick to reciprocate the love with a sweet message: "Sania! Sending you so much love and a kiss on your belly for baby."
The two celebrities, Sania Mirza and Mahira Khan exchange tweets in an adorable way just show that no matter who it is, if two people are mothers, they will always share their happiness with each other. Mainly because motherhood itself is simply a blessing that's too good!