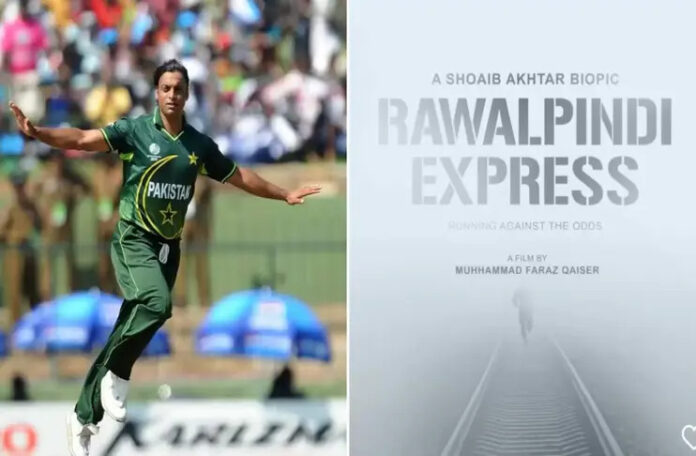 Shoaib Akhtar, a former Pakistani cricket player, famously known as 'Rawalpindi Express' shared his biopic too soon release on his life.
Akhtar has achieved a remarkable position in the Pakistan green team. He was the first bowler to record at 100 miles per hour. His milestones are turned into a biopic, named after 'Rawalpindi Express' directed by Muhammad Faraz Qaiser. Qaiser in an Instagram post revealed how the idea unwrapped to him in 2016. And has started executing into a film to which he writes, dream come true.
Akhtar posted a short clip on Sunday that says, "Rawalpindi Express – Running against the Odds, my film about my life and tale". The movie will release on November 16, 2023.
The brief trailer showed Akhtar's figure running toward the camera in a very hazy frame with train tracks in the middle. While a train siren is audible in the background but no locomotive is visible. The camera zoomed in on him and his jersey with the number 14 filled the entire screen.