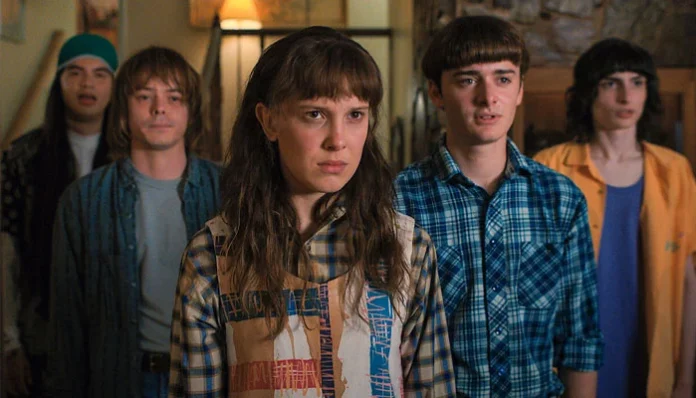 The recent season of "Stranger Things" uploaded on Netflix has increased its viewership to more than 1.15 billion. Stranger Things, a science fiction drama series have become popular since its first season which was released in 2016.
Other than, the stranger things series, another South Korean series, squid game has also crossed 1 billion. The audience is anticipated for the new series as announced on social media. Stranger Things has topped number 1 on Netflix's Top 10 lists of 91 countries.
The latest fourth season is achieving milestones with its final two episodes released last week. It has become among the top American science fiction horror drama. Duffer Brothers served as a producer and the creator of the series. The film has bagged a few awards including Screen Actors Guild Award for Outstanding Performance, Most Frightened Performance, Critic's Choice Television Award, and many others.
The cast of the horror drama series includes Winona Ryder, David Harbour, Finn Wolfhard, Millie Bobby Brown, Gaten Matarazzo, and many others. Stranger Thing's popularity could be its suspense, twists and turns that thrilled the public in all four seasons.