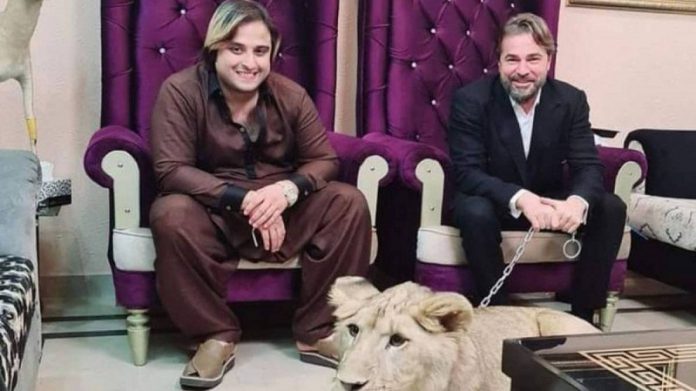 Engin Altan, the lead actor of Turkish serial Dirilis Ertugral, broke the deal worth $1M with Sialkot-based businessman and TikToker Mian Kashif Zameer.
The Dirilis Ertugrul star Engin Altan made headlines in the country on his visit to Pakistan a few weeks back. It turned out that the renowned actor came to Pakistan on the invitation of famous Tiktoker and self-claimed industrialist Mian Kashif Zameer. It was told that the Turkish star is here to promote the latter's Textile brand after being appointed as the Global Gold Ambassador of the company.
The news made quite a buzz in the country. It was later discovered after the departure of the Turkish Star, that Mian Kashif Zameer is a wanted felon in some serious cases such as ransom and kidnapping. Upon asking he denied all the allegations and said that the propaganda of maligning his reputation is to sabotage his deal with the Turkish Actor. The TikTok celebrity Kashif Zameer got arrested shortly after.
Now, the news has been coming in that the Ertugrul Ghazi sensation Engin Altan has canceled the $1M deal after the subsequent arrest of his host Mian Kashif Zameer in Pakistan. The Turkish actor has not provided any reason for the cancellation of such a big deal. But it seems clear that the star does not want to associate himself with someone allegedly involved in some serious crimes.