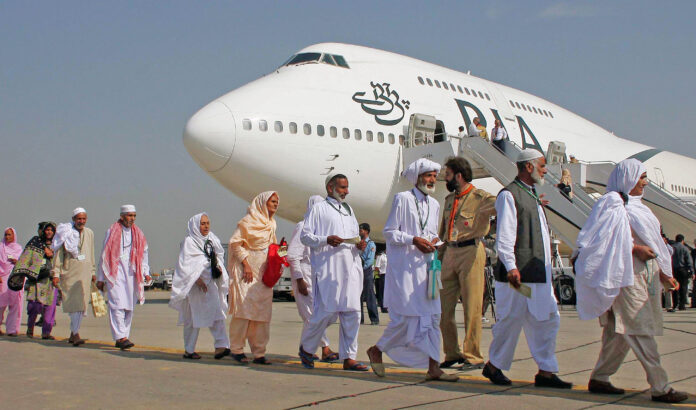 The Ministry of Religious Affairs released a set of schedule regarding Hajj flight on Friday. As per the schedule, the first flight will take off from Islamabad for Saudi Arabia on 6 June. The spokesperson for the Ministry of Religious Affairs confirmed of 32,000 pilgrims leaving from Islamabad on 106 flights with 42 operational flights under a "Route to Mecca" project.
All the details regarding flights have been uploaded on Ministry's website. All the messages and necessary info have been sent to Hajj applicants on their mobile numbers.
The ministry spokesperson issued a set of strict rules to be followed by the pilgrims to avoid unnecessary hurdles. Further, the ministry asked for a biometric verification from the nearest Etimad center. For all the necessary documents like passports, vaccination cards, visas, tickets, wrist band, the Hajj aspirants should contact the nearest Hajj camp.
All the Hajj applicants will undergo a Covid PCR test within 72 hours of their flight at Saudi laboratories. All the laboratories are approved and Hajj camps have been set up. The PCR test will cost around Rs. 4250 for all the Hajj applicants.