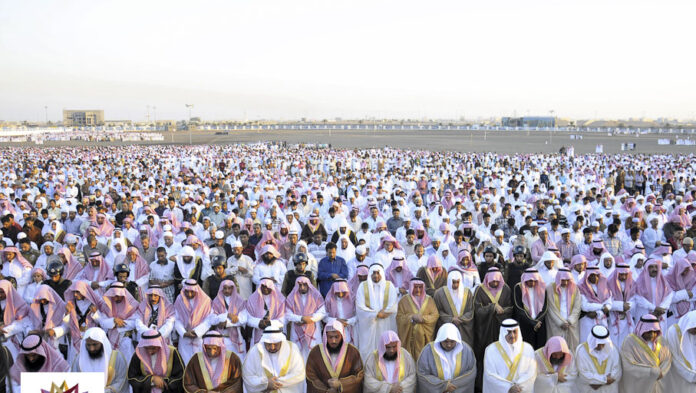 In Saudi Arabia on Wednesday, the moon sighting committee has confirmed 30th June to be the first day of Dhul Hijjah. The first day of Eid ul Adha 2022 will be on 9th July. However, the day of Arafat will be observed on 08th July 2022. 
Eid ul Adha or the Feast of the Sacrifice is celebrated with joy and happiness among the Muslim community. The zeal displayed by Muslims is a sign of universal Muslim brotherhood. Muslims greet each other and exchange gifts with love and care. The animal slaughtering in Islam is conducted as a remembrance of the holy prophet's willingness toward Allah.
Eid ul Adha is celebrated as an official public holiday for three days in Saudi Arabia. Most Islamic countries have announced the date for Eid ul Adha on 9 and 10 July. In Arab countries, the first day of Eid ul Adha will be on 9th while some Asian countries will have it on 10th July.