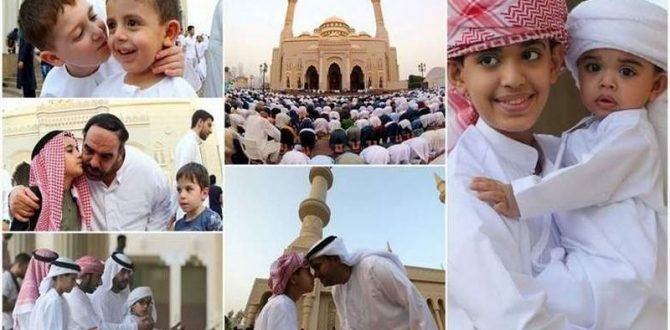 According to authorities in Saudi Arabia, Eid-ul-Fitr will be on Sunday 24 May as it is observing its 30th Ramadan.
Saturday will be the last day of the holy month of Ramadan. Eid al-Fitr will on be Sunday. The royal court and the Supreme Court confirmed to the state-run Saudi Press Agency as saying.
The International Astronomical Center of UAE announced last week that Eid-ul-Fitr is expected on Sunday, 24th May in most of the Islamic Countries of the world. For these countries, sighting the crescent on that day is impossible from all countries of the Islamic world, in light of the moon will set before the sun and because of the combination (of the crescent's birth) after sunset," said IAC chairman Mohammed Odeh in an announcement.
Therefore, so as to get an affirmed idea about the sighting of the Eid moon, the UAE government had set up a moon-sighting committee. With respect to the current COVID-19 situation, the committee was told to set a video conferencing under the chairmanship of UAE's Justice Minister.
This Year Eid-ul-Fitr will be celebrate diversely in the Kingdom due to the administration's 24-hour lockdown set up from May 23 to May 27 out of an offer to slow the spread of the coronavirus. As the Kingdom is one of the most affected countries in the Gulf according to sources more than 67000 confirme cases and 364 deaths are recorded from this respiratory disease.