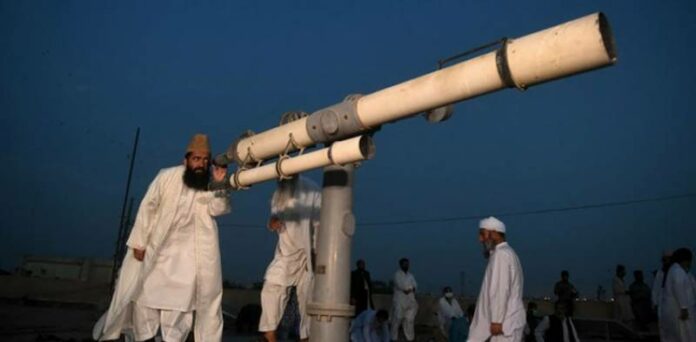 The meeting for the Ramadan moon sighting in Pakistan will take place on 2 April 2022 (today).
The Ruet e Hilal Committee to convene a meeting on April 2 for Ramadan moon sighting 2022. However, According to Pakistan's Meteorological Department (PMD) moon of Ramadan is likely to sight on from April 2 (tonight). Ramadan will be observed from 3rd April 2022 in Pakistan and nearby regions.
As per Meteorological Department's statement the new moon of Ramadan, 1443 AH will be born on 01-04-2022 at 11-24 PST at [Crossing Connection Point].
Ramadan Moon sighting meeting would be chaired by Maulana Abdul Khabir Azad, Chairman Central Ruete Hilal Committee. Meeting of the Zonal Committee will hold at the respective areas, while the Central Committee will be convening gathering across the country.
Eid is expected to fall on 3rd May in case the holy month begins on 3rd April 2022.
Ramadan Time Table for Sehri and Iftar Time of major cities in Pakistanis as Follows. You can also visit to Find Ramadan Time of Pakistan and World here Ramadan Calendar