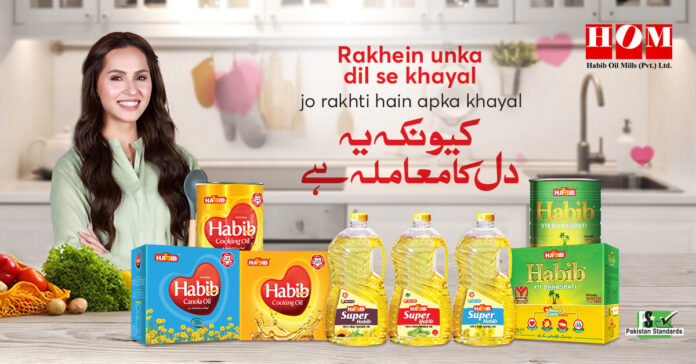 The role of women has always been substantial. Throughout history, women have been rulers, crucial advisors and heads of tribes. With the advent of Islam, their stature was further elevated paving the path for the position where women stand today. Modern societies though, still have a long way to go in order to give women the status that they truly deserve.
It is with this message in mind that Habib Oils has launched a new advertisement this International Women Day. With a profound message highlighting the ways in which women change our lives, this DVC strikes all the chords in our heart. From being a grandmother to a mother, a sister, a wife and a daughter, women absorb diverse roles yet shine in each and everyone of them.
As women form a fundamental pillar of support and acknowledgment in our lives, they need the strength, care, appreciation and attention to match. With Habib Oil's premium cooking oils made with double refinement technology, treat the valuable women in your life to a nutritious and healthy meal. Laced with natural anti-oxidants and vitamins, Super Habib Oils help rejuvenate the skin, build healthier cells and improve overall functioning of the body.
Need ideas? Well, how about Shahi Tukray? The sweet yet simple to make delicacy is a favorite across Pakistan and will surely win you the day at home. If you need an even easier recipe then how about traditional pakora? You'll need a bit of help with the batter but once you get it done, it is unlike anything else. Last but not the least, you can go an extra mile and make chicken makhni depending on whether you can manage it easily.
If you have the perfect recipe in mind that will bring a smile to those loveable women at home, head over to the HOM web store and grab the products that you'll need for a healthy feast. Karen himmat, kyun k ye dil ka mamla ha!