The month of Ramadan has commenced and here we are with amazing Ramadan recipes 2019.
The Month of Ramadan is the most awarding period of the year for Muslims all over the world. Fasting from dawn to dusk is a challenging task and breaking the fast with the right choice of food is another reason to worry about. But, we have made it easy by gathering some amazing Ramadan recipes 2019 for sehri and iftar. Have a look at them:
1. Delicious Aloo Wada: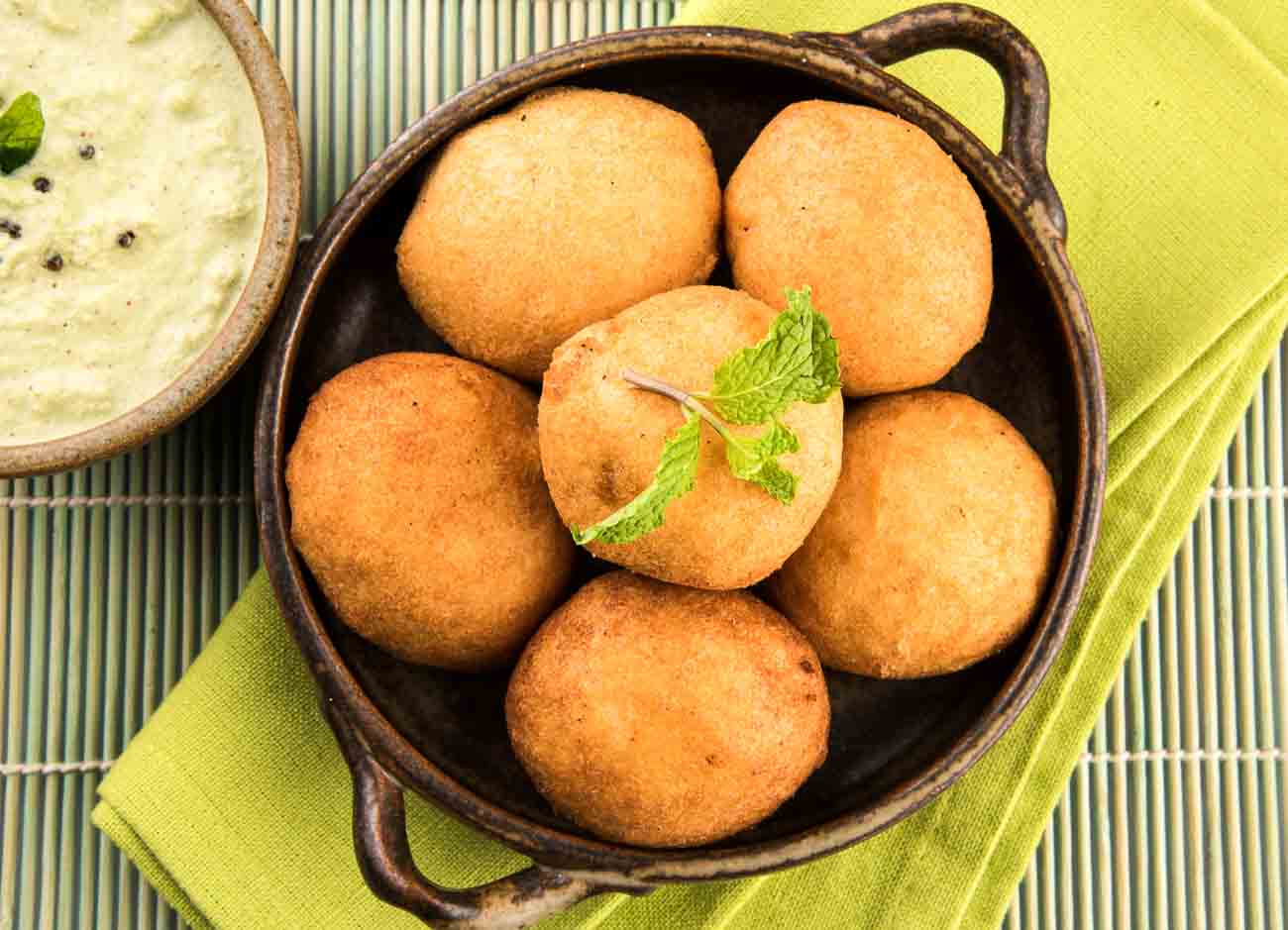 Deep fried fritters are the best treat of Ramadan. Fritters are hugely consumed in the month of Ramadan and it is a great iftar recipe. People especially children wait for this time for having amazing fritter recipes. Aloo Wada is one of the amazing Iftar recipes to make and serve during Ramadan.
Ingredients:
Potatoes 

6

Coriander 

½ Bunch

Garlic Cloves, Chopped 

4

Coconut, Desiccated 

4 Tablespoon

Red Chilli Powder 

½ Teaspoon

Lemon Juice 

1 Tablespoon

Salt 

To Taste

Green Chillies, Chopped 

4

Oil 

For Frying
Gram Flour 

2 Cups

Red Chilli Powder 

½ Teaspoon

Salt 

To Taste

Water 

As Required

Soda 

¼ Teaspoon
Cut the potatoes in small cubes.
Put the potatoes in boiling water and leave for 05 to 10 minutes.
Then take the boil potatoes and peel them off. Then mash them into a smooth paste.
Then add lemon juice, green chillies, salt and coriander and mix them all up.
Now add red chilli powder and give it a mix.
Now add desiccated coconut and mix it up.
Scoop out some of the mixture and shape into small balls.
In a bowl mix gram flour with red chilli powder, salt, soda and mix with water into a thick paste.
Now dip potato balls in the batter and deep fry. Once fried take them out and serve them with ketchup.
2. Healthy and Spicy Kaala Chana Chaat: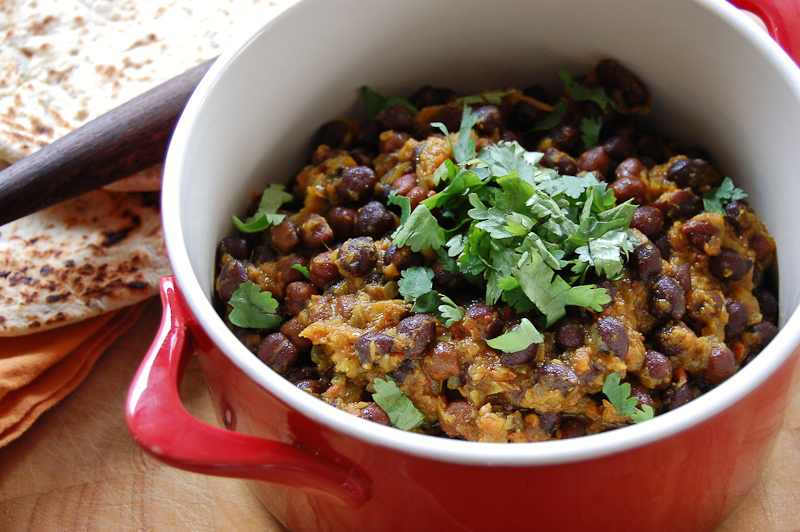 Kala Chana Chaat recipe is a spicy, sweet, tangy and hot recipe that has many varieties of flavours packed in one meal. The textures literally burst in your mouth and make you wanting more. This side dish can also be served as a great appetizer for any family events, picnics or late night dinner with your significant other. Not only is this side dish yummy but is also packed with healthy nutrients. It requires no oil, no sugar, has no protein, best for people who want a delicious snack while dieting, it's also vegan and gluten-free! Check out the recipe below to enjoy it with your friends, family or even by yourself!
Ingredients:

1 cup dried black chickpeas 

1 onion, finely chopped 

One large Tomato, finely chopped 

1 or 2 green chillies, finely chopped or minced 

1 tsp red chilli powder

One tsp Chaat masala 

1 tsp roasted cumin powder

1 tsp dry Mango powder

2 or 3 tsp Lemon juice 

1/2 tsp black Salt – add more if required
Method:
1) Soak the dry chickpeas overnight or for 8-9 hours.
2) Once they are soaked, drain the water.
3) In a pressure cooker add the soaked chickpeas with enough water.
4) Pressure cook for 6-7 minutes or till the chickpeas are cooked well.
5) Once the pressure cooker cools down, drain the cooked chickpeas
6) In a large bowl, add all the ingredients including the chickpeas.
7) Mix well.
8) Taste and if required add more of the spice powders or salt.
9) Garnish with some chopped coriander leaves.
3. Sip On the Natural Watermelon Juice:
Watermelon is known for its anti-inflammatory effects, helping to reduce body heat, to maintain body hydration and also helpful to us in many other ways. Drinking its juice is also a recommended tip especially in the summertime. Let's make a tasty refreshing watermelon drink and neutralize the heat excess in burning summer days.
Ingredients:
Rooh Afza: 2 to 3 spoons for 2 glasses
Watermelon: A few cubes
Black Salt: A pinch
Ice: 8 to 10 cubes
Sugar: 2 spoons
Method:
Blend one glass water, 3 spoons rooh afza drink, 2 spoons sugar, little black salt and ice cubes together.
Move into a glass.
Cut small pieces of watermelon and add to the drink.
Serve cold.
4. Mesmerising Date Shake:
Date is a powerful source of potassium, magnesium and sugar which are the dire need of your body in Ramadan ul Mubarak. Date shake is ideal drink in sehri to keep you going across the day.
Ingredients:
1. Whole milk
2. good quality dates.
Method:
Blend the Ingredients together.
To make it more nutritious, you can add your choice of nuts like almonds, cashews, walnuts
5. One Pot Palak Daal for The Healthy Sehri: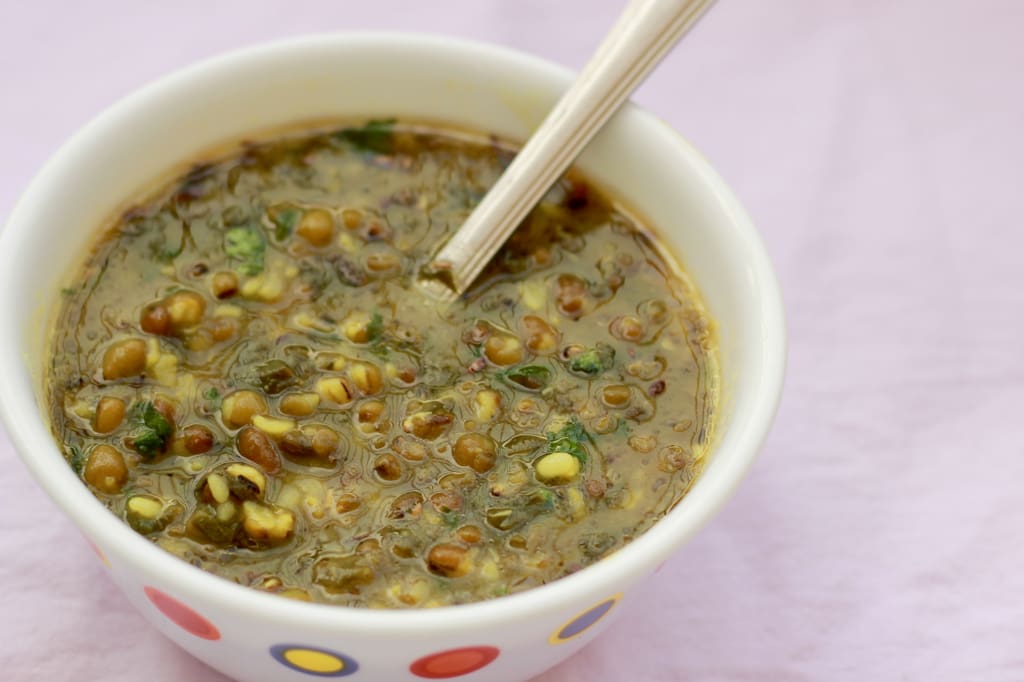 A daal recipe made with spinach and a combination of spices that makes the dish tastes delicious. Palak daal is a very healthy dish.
Ingredients:
Oil 

4 Tablespoon

Garlic Cloves, Sliced 

4

Peppercorn 

¼ Teaspoon

Cloves 

¼ Teaspoon

Cinnamon Sticks 

2

Tomato, Diced 

2

Red Chili Powder 

1 Teaspoon

Chicken Powder 

1 Teaspoon

Water 

as Per Need

Green Chilies 

4 – 5

Spinach, Chopped 

500 Grams

Turmeric 

½ Teaspoon

Salt 

to Taste

Tomato Paste 

1 Tablespoon

Yellow Mong Lentils, Soaked 

3 Cups

Garam Masala 

½ Teaspoon

Ground Coriander 

½ Teaspoon
Method:
In a small pot heat oil, add sliced garlic, peppercorn, cloves, cinnamon sticks and saute.
Add diced tomatoes and stir.
Put red chili powder, turmeric, salt, tomato paste and mix.
Add soaked lentils and stir well.
Now, add garam masala, ground coriander, chicken powder and mix.
Add water, green chilies, stir, cover the lid and simmer for 8 minutes until lentils are cooked.
Then add pre-boiled spinach and mix well.
Add water, stir, cover the lid, cook on low flame for 5 – 8 minutes.
6. Flaky Paratha Recipe:
A paratha is a deliciously flaky flatbread, made by brushing ghee on the dough and folding it over itself before re-rolling and frying in a dry frying pan.
Ingredients:
Flour: 2 cups
Salt: 1/2 tsp
Milk: 1/2 cup
Lukewarm Water: 1/2 cup
Ghee: 2 tbsp
Ghee: for frying
Method:
Preparing Paratha Dough:
Add flour to a bowl and form space in the middle. Add salt, ghee, milk and water to space, mix well and knead to form a dough.
Keep covered for 10 minutes.
Paratha dough is ready.
How to Make Paratha:
Add flour to a tray and put ghee in a small mug. Roll paratha dough and cut into pieces. Roll each piece with palm and form ball.
Apply flour and roll out with a rolling pin.
Sprinkle flour, apply ghee and fold inwards forming a semi-circle.
Apply ghee and flour again, and fold one more step inwards forming a strip.
Put ghee and flour again and roll the strip from one end to the other.
Prepare all paratha similarly (Ghee and flour will be applied on each layer after folding).
Apply flour on all parathas before rolling. Also, sprinkle flour on the rolling place and flatten out all parathas.
Put rolled paratha into the pan without putting ghee and revert instantly after 2 to 3 seconds.
Then apply little ghee, press gently with spoon or spatula and revert again.
Apply ghee, press and cook for a while.
Keep reverting and cook parathas the same way.
Prepare all parathas and enjoy hot soft parathas with tea or other suitable food.