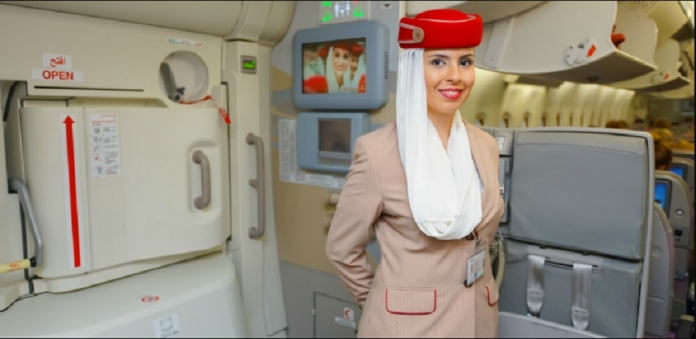 As you have often seen during air travel, the crew treats you warmly and cheerfully whenever you board the plane, and guides you to your seat. You may have noticed that air hostesses have their hands tied behind their backs because they are holding something in their hands. You would think that there might be a weapon to deal with possible terrorism, but it is not.
While the crew has many other responsibilities, one of the responsibilities is to count the number of passengers on board and guide them to their seats.
It is a difficult task to count passengers when talking to them, which can lead to mistakes, so the flight attendants hold a counter in their hands and tie their hands behind their backs to guide you and also count you skillfully. Do Next time you meet them and see that their hands are tied behind your back, you will know that you are being counted.