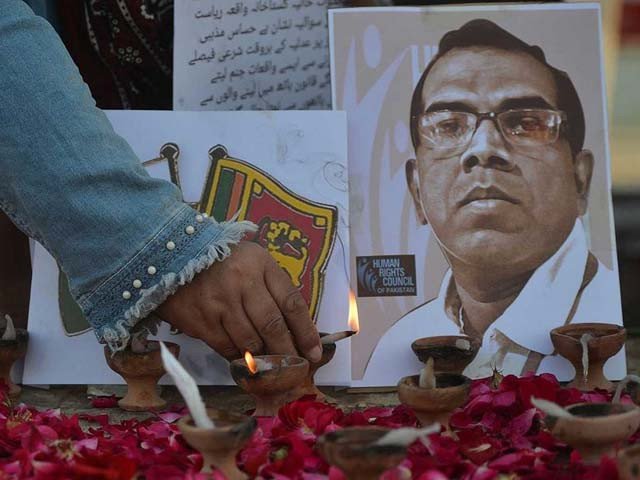 The Punjab police have arrested 18 more suspects in the Sialkot lynching case of a Sri Lankan national.
Earlier, on December 3, a mob of at least hundred protestors had tortured and burnt a factory manager Priyantha Kumara to death in Sialkot.
A FIR was registered against 900 workers of Rajco Industries under various sections of the Pakistan Penal Code.
Sialkot police spokesperson has also confirmed that the total number of suspects in custody is 52 currently.
The newly arrested 18 suspects were produced before an anti-terrorism court in Gujranwala. The court remanded the alleged suspects in custody for 15 days.
Police has been ordered by the judge to produce the suspects in court on December 28 again.
The spokesperson also added that more than 100 persons involved in the horrific incident were under investigation.
Prime Minister Imran Khan, President Arif Alvi, Chief of the Army Staff Gen Qamar Javed Bajwa and Islamic scholars of the country had condemned the incident.