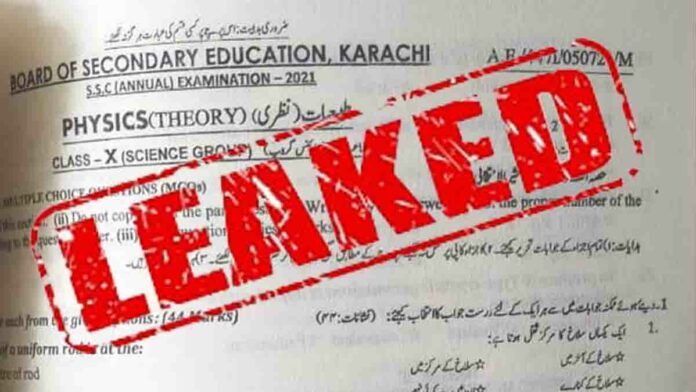 The question paper of the 10th-grade computer studies was leaked two hours ago on social media which was supposed to be today. The first exam for 10th-grade students of Science group was at 9:30. However, the paper went circulating from 7:30 a.m. BSEK (Board of Secondary Education Karachi) seems baffled over how an unsealed paper has been leaked to the public. Further, they said they will comment as the paper gets de-sealed.
BSEK said around 360,000 students are taking the exam for SSC. Under Section 144, the Sindh government restricted cell phones in the exams halls. However, despite warnings, various students have caught cheating and bringing cell phones.
Two shifts are divided into morning and afternoon. Science group papers are conducted in the morning and general group papers are conducted in the afternoon.