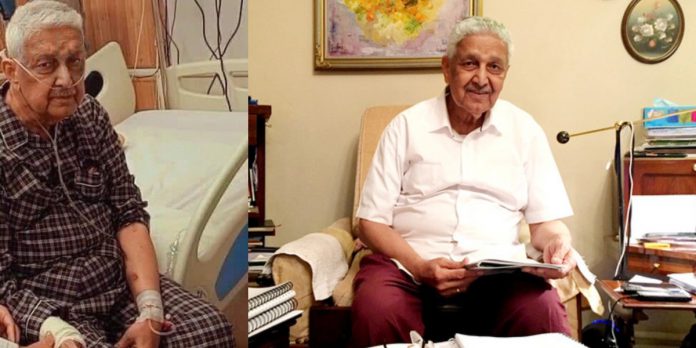 Pakistan's nuclear scientist Dr. Abdul Qadeer Khan death fake news took the internet. His heath is improving, says Family.
Abdul Qadeer Khan is suffering from COVID-19. Fake news of Abdul Qadeer Khan death spread all over the internet last night. In the denial of such fake news, his family come forward and addressed his health recovery.
Dr. Khan was shifted to the hospital last week due to COVID-19. A Q Khan was quite critical however, he is recovering from it gradually.
He was admitted at KRL hospital after that he tested positive for COVID-19.
Dr. AQ Khan is the national hero who invented the Muslim world's first atomic bomb.