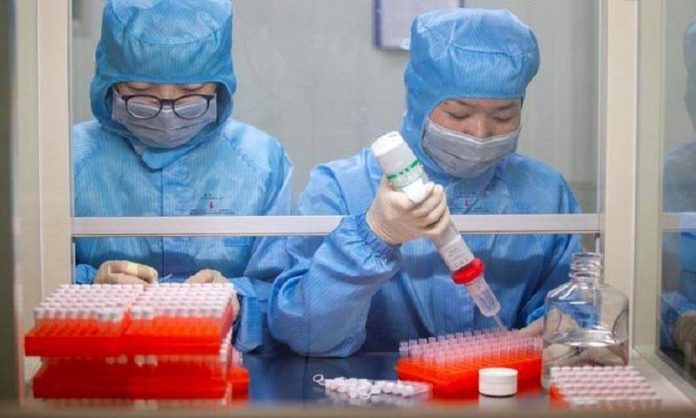 There is no specific vaccination or medication to cure novel Coronavirus but the chances that infected person may recover from COVID-19 in 15 to 20 days.
Professor Dr. Abid Azhar of the University of Karachi who is also the Director-General of Dr. AQ Khan Institute of Biotechnology and Genetic Engineering (KIBGE) at KU mentioned that get the human body can get rid of from Coronavirus within 15 to 20 days.
Till now in Pakistan COVID-19 is confirmed in 19 people in which 15 belongs to Sindh, three to Gilgit-Baltistan and one to Balochistan. However, one patient from Karachi was fully recovered from the infection and discharged from the hospital.
During the session arranged at KU Dr. Azhar brief the people about the death rate of COVID-19 and evaluate the strange viral pneumonia-like disease caused by the novel Coronavirus with other deadly diseases and disasters that have happened in the past.
He also mentioned that the number of Coronavirus patients is very less in Pakistan so there is no need to create panic.
Associate professor Dr. Saima Saleem said while addressing the session that COVID-19 does not spread from animals, so there is no damage in eating any type of meat.
She also suggested people take safety precautions by washing hands with sanitizer, eating healthy food and meeting with virus-infected people.
Coronavirus had to start from China and till now 115000 people thus infected from this virus and 4000 is died because of this infected disease. Now the fear is growing in Pakistan if Coronavirus will spread in Pakistan that how the country would deal with the outbreak.