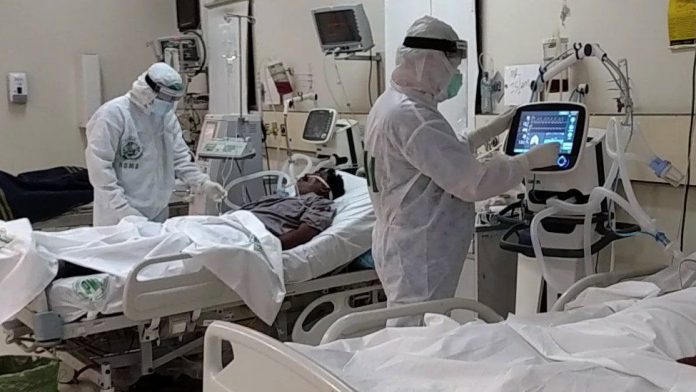 The cases of Coronavirus in Pakistan are increasing at an alarming rate. On the other side, several people are also losing their lives.
In the last 24 hours, 157 deaths are reported. However, it is the highest death toll since the beginning of COVID-19 in the country. The previous highest death toll 0f 153 was reported on June 20, 2020.
On the other side, the positivity rate is also reached 11.27% on Saturday (today). NCOC or National Command and Operation Centre revealed that 52,402 tests were conducted in a day, out of those 5,908 came positive.
Yesterday, PM Imran Khan chaired the National Coordination Committee or NCC meeting. During the meeting, some important decisions were made regarding the Coronavirus SOPs. They are:
50% work from home policy to be implemented in offices.
Eid shopping will not be possible after iftar.
Indoor gyms to be closed.
Markets to stay open till 6 pm. Only essential businesses can operate after 6 pm. A list of essential business will be issued.
Offices capacity at 50% and are to be closed daily at 2 pm.
Outdoor and indoor dining banned until Eid. Takeaway and deliveries will be allowed.
Schools in cities with positivity rates above 5% closed until Eid, including classes 9-12