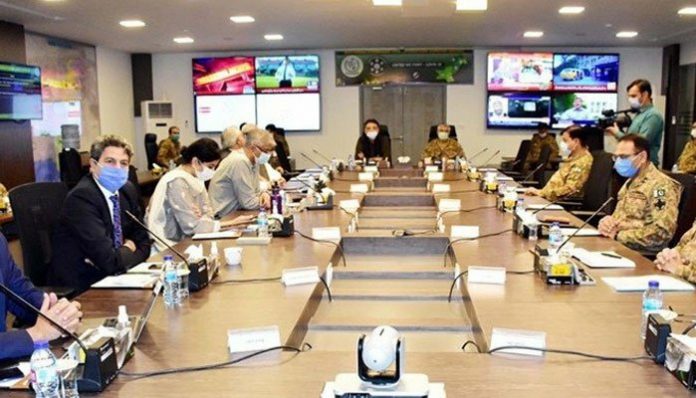 Cities progressing good in term of Covid19 Vaccination progress going to get relief from NCOC in COVID protocols.
The National Command and Operation Centre have announced a relief in COVID protocols for some cities. Narowal, Jehlum, Mandi Bahauddin, Peshawar, Bhimber, Bagh, Mirpur, Skardu, Gilgit, Ghizer and Islamabad are the cities that having excellent vaccination progress.
Decisions regarding the relaxation of COVID protocol decide on 12 November in a meeting. Meeting focused on the current status of COVID in country and the vaccination status.
As per statement, to encourage and motivate cities with the best progress in vaccination this decision has taken. However, the forum decided to allow relaxation in non-pharmaceutical interventions (NPIs) so that life could return to normal.
Meanwhile, Pakistan's COVID-19 positivity rate fell below 1% on Sunday for the second consecutive day since March last year.
As per last week's report, an average of 1,053,302 doses are given daily in Pakistan. At this rate, it would take another 42 days to provide adequate food for another 10% of the population.