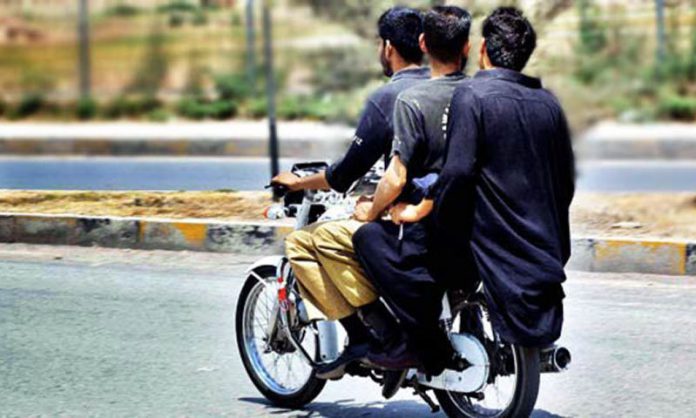 Double Sawari Ban in Karachi and Other parts of Sindh
Double sawari In Karachi or pillion riding will be banned on Muharram 9 and 10. However, the ban under Section 144 of the Criminal Procedure Code will also be imposed in other parts of the Sindh province.
The ban on pillion riding (double sawari par pabandi) will not apply on senior citizens, children below 12 years of age, law enforcement agencies officials, women, and journalists. Carrying ammunition or arms, provocative or objectionable wall chalking, processions without prior permission, assembly of 5 or more persons (except Muharram processions), posters or banners, and aerial firing.
The ban on carrying ammunition or arms doesn't apply to the officials of law enforcement agencies. There will also be a ban on the spread of hate speech via video, audio cassettes or CD/DVDs or any other medium.