The foreign office spokesperson Dr Muhammad Faisal said today that Dr Aafia Siddiqui herself does not want to return to Pakistan.
In an interview with Independent's Urdu service, Dr Muhammad Faisal said that government of Pakistan is looking forward for Aafia Siddiqui's return to Pakistan but she herself does not want to come back and denied to return.
Faisal said if Prime Minister Imran Khan and US President Donald Trump held a meeting, the discussion could be held on the exchange of Aafia and Dr Shakeel Afridi, a Pakistani doctor who had helped US authorities track down al-Qaeda founder Osama bin Laden.
Sister of Aafia Siddiqui, Fozia Siddiqui rejected Muhammad Faisal's statement and declared it "completely baseless."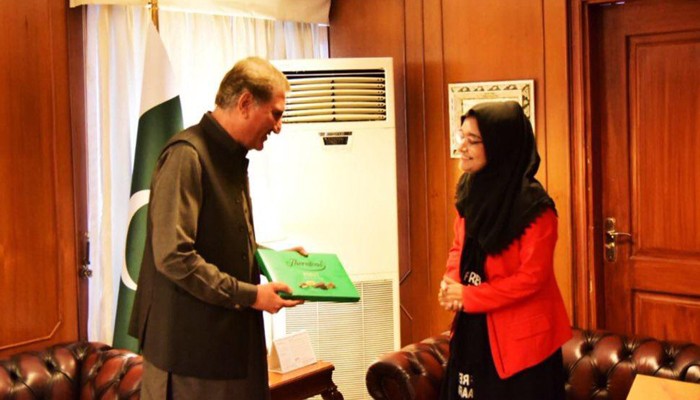 Fowzia recalled the government had alluded to a piece of good news by the month of March with regard to Dr Aafia's release.
"But, now there is silence once again," she regretted.