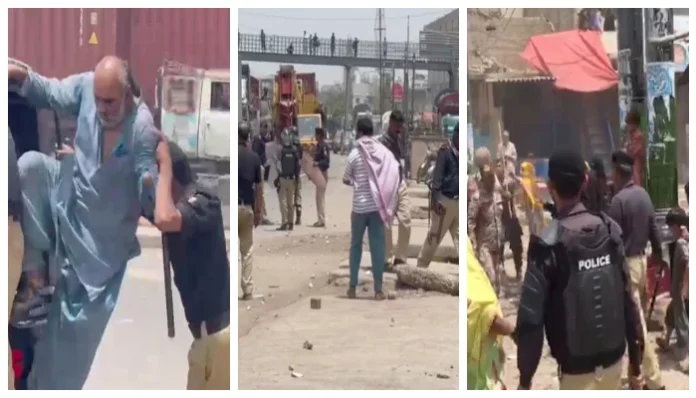 The Karachiites have taken to the streets sin various areas due to the excessive load-shedding. As per NTDC (National Transmission & Dispatch Company) report that said, the country's supply is unable to meet the demand. The difference between the megawatts of supplying and demanding is 5500 megawatts that has contributed to the extreme  power cut. 
In Gadap Town, Karachi exceeded the electricity outage to 18th hour in a day. Other areas including Gulistan-e-Jauhar, Surjani Town, Malir, Shah Faisal Colony, Kala Pul, Sultanabad, and Jehangir road are highly affected due to more than 10 hours of electricity breakout. 
The citizen of Mauripur are protesting since yesterday. It's been 20 hours that the residents of Mauripur are protesting. Police have been using water cannons to distract protestors. ICI Bridge to Lyari expressway has been suspended due to trucks and trailers in long queue.
Yesterday, citizens protested in Saddar Preedy Street, Jubilee Market, Shah Faisal Colony, Surjani Town, University Road, MT Khan Road, Nishtar Road, and other more than 10 areas.
One of the K-Electric officials said that the operations are taken to curb the effectiveness of Kunda wires. Operations in Liaquatabad, Nazimabad, Garden, Bahadurabad, Tipu Sultan, and Saddar have been conducted.