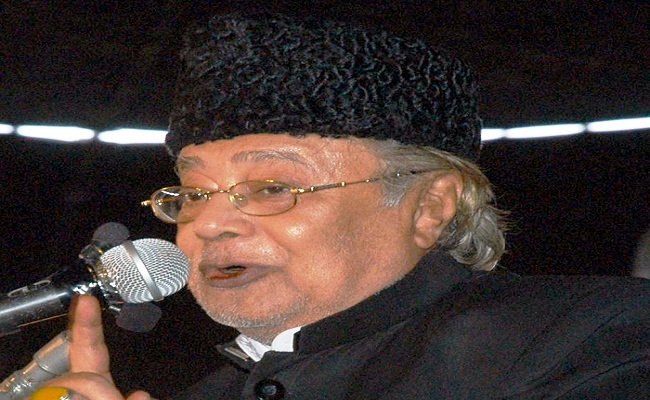 The renowned theologian and religious scholar Allama Talib Johri passed away in the early hours of Monday (today). His age was 81 years. He was under treatment in ICU of a Karachi Hospital due to the undisclosed illness.
He will be laid to rest today, Funeral prayers will be offered at Amroha Ground, Ancholi Society after Zuherain prayers.
Allama Talib Johri was the son of Allama Mustafa Khan Johar, also a renowned religious scholar. He held the esteemed position in the society among the Pakistani scholars community. As soon as the news of his death came out, personalities from different walks of life expressed their grief and sorrow.