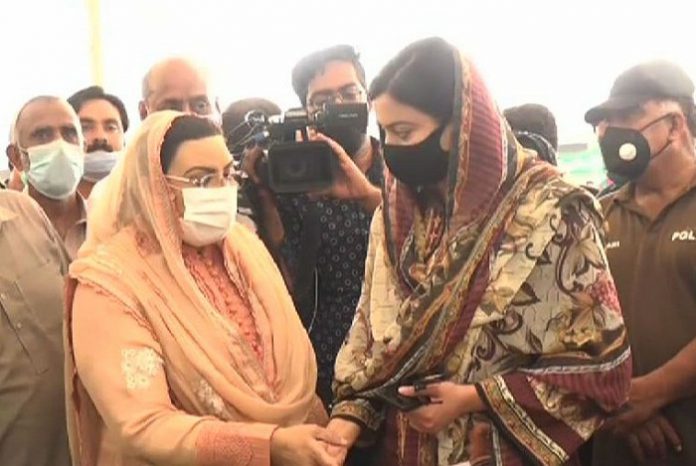 The outburst of Dr Firdous Ashiq Awan against the AC Sialkot Sonia Sadaf generated anger on social media. However, several of them are asking her to apologize to the Assistant Commissioner.
Yesterday, Firdous Ashiq visited Ramadan Bazaar and showed anger when a few buyers complained about the selling of substandard edibles in the market.
Over this, she inquired AC Sialkot Sonia Sadaf that if she had ever made a visit to Bazaar before and bashed her in front of people and media.
The Assistant Commissioner replied that the conversation could have been held in an appropriate manner and then left the scene angrily.
People from different walks of life are criticizing Dr Firdous Ashiq Awan for the way she yelled at AC Sialkot Sonia Sadaf.
Hashtags #ACSIALKOT, # FirdousAshiqAwan, and #SoniaSadaf are trending on Twitter. Here are some of the tweets: