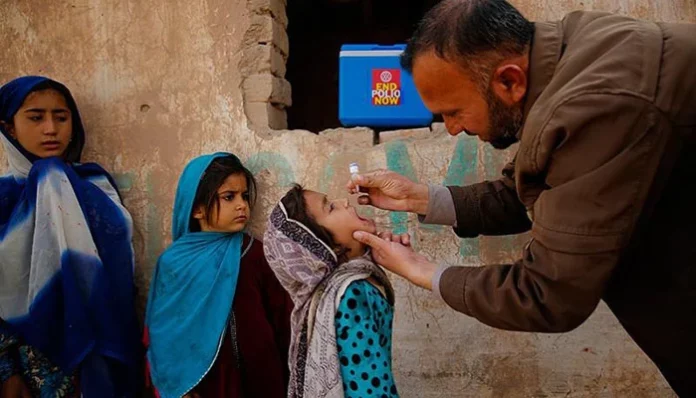 The first case of wild poliovirus has been detected in Pakistan after 15 months. A 15-year-old boy has been paralyzed. This is the third case of poliovirus to be detected in 2022 worldwide. The first case of type-1 was discovered in North Waziristan on April 22, 2022. The case was confirmed by Pakistan National polio laboratory at the NIH, Islamabad.
Last year one case was detected in Killa Abdullah, Balochistan on January 27. According to the health secretary, National and Provincial Polio Emergency Operations Centers have been installed to investigate recent cases other than emergency campaigns are on the way to curb the spread of wild poliovirus in Pakistan.
Among the most affected region, Southern Khyber-Pakhtunkhwa has been identified as the area highly affected. KP reported 22 cases in 2020, with no wild poliovirus case confirmed.
Substantially, Pakistan is still in a struggling phase to deal with wild poliovirus cases along with Afghanistan. Preventive measures should be taken to spread the antidote in rural areas. Parents should take safety measures and vaccinate their children timely.