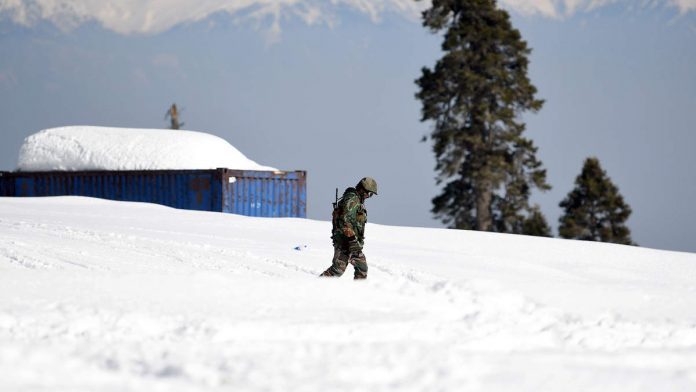 Indian Army officer is missing and it is believed that he is in Pakistan.
According to sources, Indian Army officer Havaldar Rajendra Singh Negi slipped in snow to the Pakistani side of the Line of Control.
Havaldar Rajendra Singh Negi, who was part of 2002 Indian Army's 11 Garhwal Rifles regiment became a victim to heavy snow near Gulmarg, Jammu, and Kashmir subsequent which a rescue operation is in progress to bring him back from Pakistan.
As per international reports, the disappeared officer Negi's family was informed via call on 18nth January of his missing status.
Negi, a resident of Dehradun, was posted in Gulmarg in November last year. The officer's distressed wife, Rajeshwari is pressurizing the government to ensure his safe return back to his homeland.
As of now there has been no further update from Pakistan Army regarding the absent soldier.