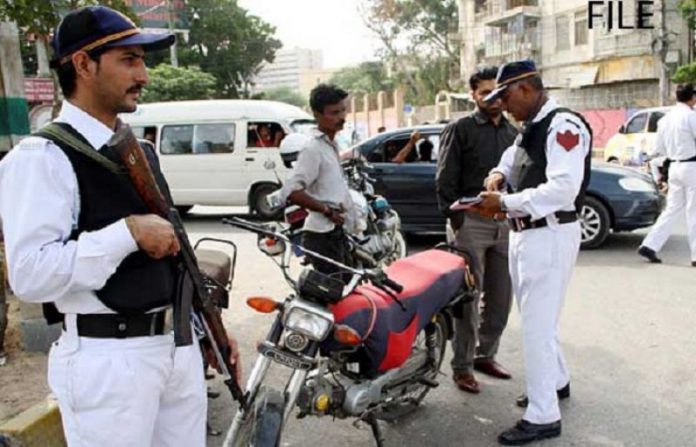 Karachi Traffic Police will take strict actions against traffic law violators from January 17 (Friday).
Karachi Traffic Police decided to take strict action against traffic violations. However, there will be a huge crackdown against the one way rule violation. According to sources, the traffic police teams ordered to take stringent action especially between 3pm to 6pm. In addition, the traffic police will get the assistance of local police stations where they are appointed to make sure the implementation of new rules.
Vehicle drivers and motorcyclists will be immediately arrested and charged for negligence under Section 279 in case they do the one way rule violation.
Ghulam Nabi Memon, the Karachi Police Chief revealed that at least 100 different locations are identified where police will take action against violators. He further added that these locations were shortlisted as per the frequency of violation of one way rule that has resulted in deaths and road accidents.