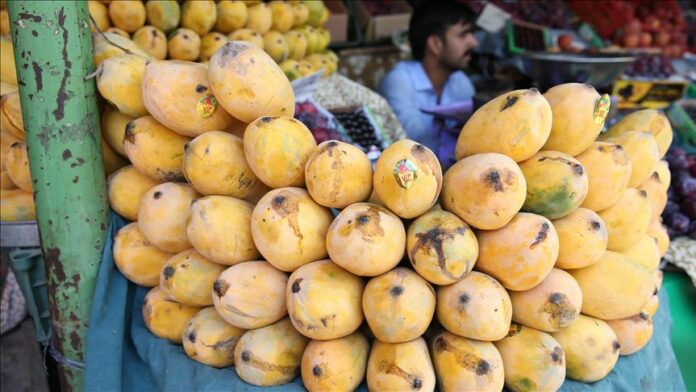 King of fruits – mangoes of Pakistan has been going through a decline in production by 60%. The reduction caused due to climate change and lack of resources. This includes load shedding, diesel shortage, and closure of canals.
Abdul Ghaffar Garewal, Director of the Mango Research Institute (MRI) said on Sunday, that harsh temperature conditions in the month of March from 37 degrees to 42 degrees centigrade have devastatingly affected the crop life of mangoes.
The comparison made of the temperature with the previous years has resulted in deep soil issues for growers. The weather extremity has declined its production to 60%. Apart from climate change issues, other factors like irrigating mango at the crucial time of fruiting due to shortage of canal water. An continuous load shedding, and diesel shortage has also contributed to the decline.
Further, he added, the unskilled use by the growers has also led to the lowest production. Other than he said the political stability that was caused at the beginning of March to Aril and the "poor performance of the bureaucracy" has also resulted in damaging the crop.