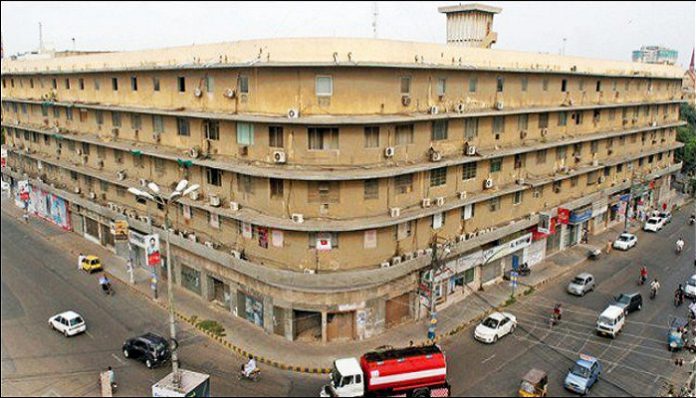 Sindh High Court stopped the sale or demolition of iconic Metropole Hotel Karachi on Monday (today).
Metropole Hotel Karachi demolition or sale is now suspended by the Sindh High Court. SHC single bench ordered the parties involved in the case to submit replies by next Wednesday.
Justice Agha Faisal from the single judge bench issued orders on the request of advocate Muhammad Kamran Baloch. However, the advocate is representing Khamisani Group of Companies who filed plea in the SHC to stop the demolition of historic hotel. According to them, they owned shops there and the administration of hotel had seized their goods for the last 2 years.
Advocate Muhammad Kamran Baloch revealed the court they neither being paid compensation nor given their belongings while the management was also not giving the price of shops. The counsel also pleaded that the hotel should not be demolished or sold till they receive the compensation. The counsel requested that the hotel should not be demolished or sold till the provision of compensation. However, SHC stopped the demolition or sale of Metropole Hotel Karachi till further notice.