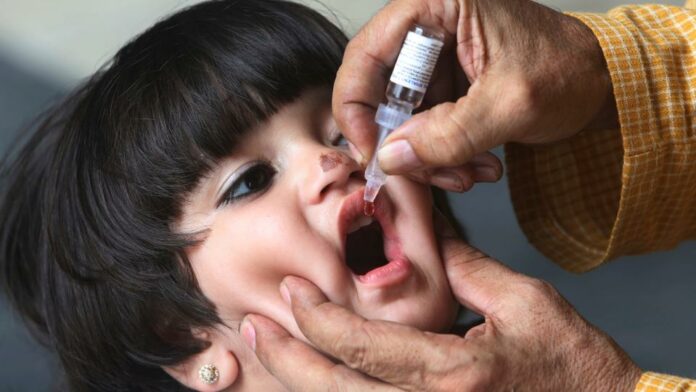 Dr. Azra Fazal Pechuho, Sindh Health Minister will launch a polio vaccination drive on Monday (today) in a union council in Sohrab Goth, Karachi. More than 8 million children are expected to get polio vaccine.
Moreover, more than 75,000 vaccinators and supervisors are to be part of the campaign. The campaign's main objective is to urge parents to get their children vaccinated.
Three cases have been reported in Pakistan. These cases are from North Waziristan of the Khyber Pakhtunkhwa. However, no case from Sindh has been registered in the last two years.
Dr. Muhammad Sohail Rajput, Chief Secretary of Sindh Health Department officials is personally taking the matter into their hands and monitoring the vaccination drive himself. He said no "negligence" will be tolerated in the polio campaign. Further, he said, on the orders of Chief Minister Syed Murad Ali Shah all the ministers will inaugurate the drive in various districts including MNAs and MPAs.
The polio drive will start in the morning due to the scorching summer. All the private schools are requested to get their student vaccinated. Around 167,328 children have been vaccinated in 46,515 polio buses. Polio vaccination camps have been established at 40 places at the province entrance.