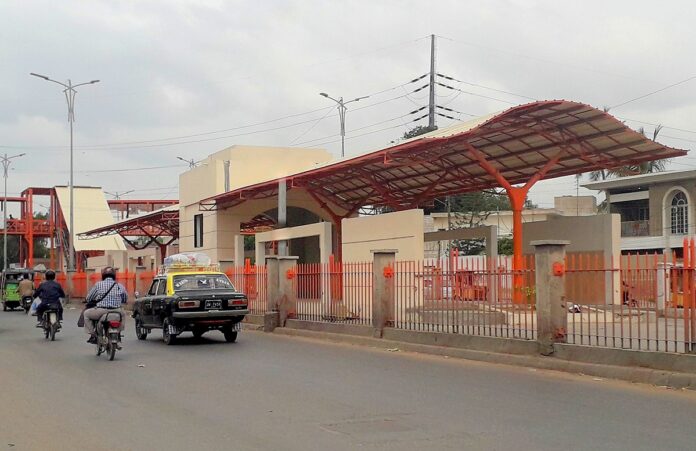 Orange Line bus rapid transit service (BRTS) which started in 2016 under Sindh Government project announced its completion. But the services are due as ticketing systems are yet to be installed. Along with 20 buses to be carried out in a process.
Orange line bus rapid transit is a 4 Km bus transit service facilitated for karachiites. The passengers expected to be on board will be more than 40, 000. Currently Orange Line bus transit service operate 4 bus stations and the operation will start this year in 2022.
In 2016, Sindh Government renamed the Orange line with Abdul Sattar Edhi Line, a Pakistani philanthropist who dedicated his vital years to the cause of humanity.
Roue A starts from AO Chowk Terminal and Nazimabad Town to route B of Nishan-e-Haider Chowk Terminal, Orangi Town. Sharjeel Inam Memon, Sindh Information and Transport Minister said during a meeting that the project is 98% completed. Other issues will be fixed and will operate 100% in a month.