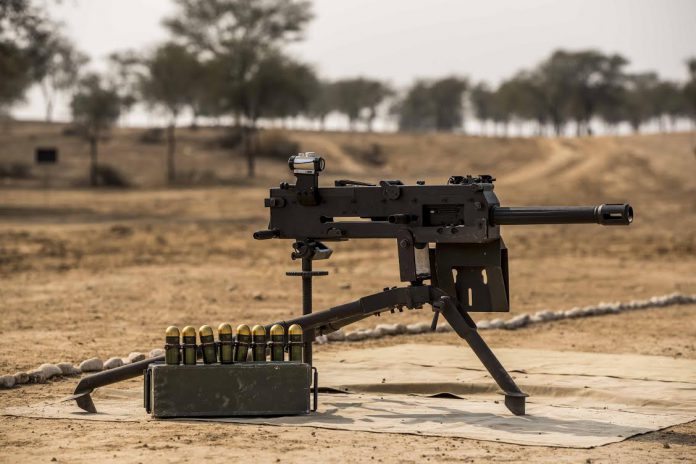 The Pakistan Army has successfully tested an automatic grenade launcher called PAK-40, further strengthening the country's defense capabilities.
The fact that it is manufactured locally at the Pakistan Ordnance Factory (POF) makes the latest addition unique.
The PAK-40 weighs approximately K41 kg and able to cover a range of 2,200 meters. The launcher fires a variety of grenades. It fires a 40mm grenade with a radius of 10 meters.
Temperatures ranging from 55C to -24C are bearable for automatic launcher to operate. It can operate efficiently in the region of the Cholistan Desert and the unforgivable Siachen Glacier.
It can also be equipped with thermal sites and night vision to make it capable for night military operation as well as adverse weather conditions.
In addition, it is an easy carry grenade launcher that requires a small team to operate. It can easily mount on helicopters and vehicles.