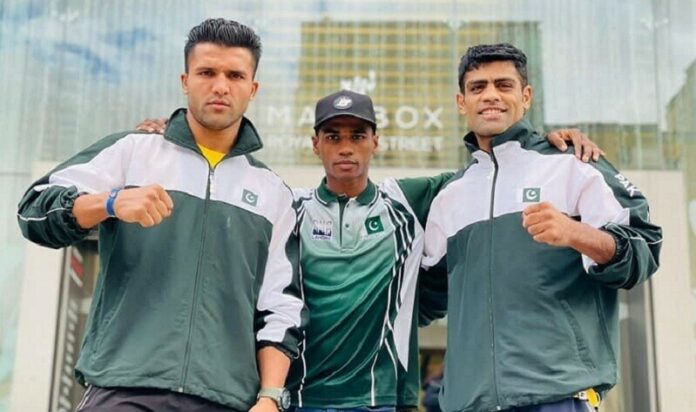 The PBF (Pakistan Boxing Federation) has confirmed the missing of two national boxers in the city of England, Birmingham. The disappearance took place after some days after the Commonwealth Games.
Nasir Tang, Secretary PBF said, that the two boxers, Nazeerullah and Suleman Baloch vanished when the team was about to depart for Islamabad. Further, he said, the British government and police both are informed about the disappearance. The travel documents of the boxers are with PBF. The documents are also seized under SOP.
Moreover, the secretary said that soon the boxers will be traced. On the other hand, the POA (Pakistan Olympic Association) has initiated a four-member committee to inspect the issue.
Nazirullah participated in the lightweight and lost to Lewis Williams of England. However, Baloch faced a loss at the hands of Indias Shiva Thapa in the 63.5kg category. Both the athletes lost to their opponents.
However, this is not the first time that Athletes have missed from a tournament. In 2018, a few African athletes went missing in Australia. Similarly, in 2002 twenty-six disappeared during the Manchester Games. Surprisingly, in 2022 nine of the athletes and a manager of a Sri Lanka team went missing after the Commonwealth games.