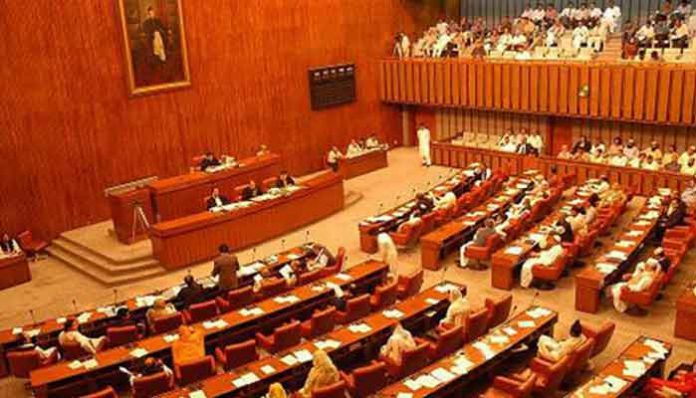 The long awaited Pakistani Senate election 2021 is scheduled from 9 am to 5 pm today. Lawmakers are casting votes in Pakistan's most hotly contested Senate polling.
Member of national and provincial assemblies will vote for 37 Senate seats. However, 11 Senators are elected without any competition from Punjab.
Today, the polling is in progress for twelve seats each of Khyber Pakhtunkhwa and Balochistan, two of Islamabad, and eleven of Sindh.
MPAs from Sindh, Khyber Pakhtunkhwa, and Balochistan are casting their vote for provincial assemblies. However, Members of National Assembly will elect representatives from Islamabad.
It is expected that Pakistani Senate election 2021 result will be announced for the federal capital seats at 6 pm. However, the winning candidates will be announced in provincial assemblies around 7 pm.