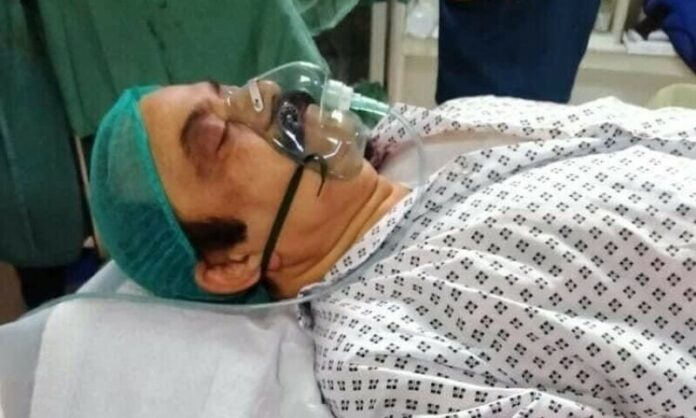 Rana Sanaullah, the interior minister confirmed that he is "absolutely OK" to a viral photo. That appeared to be in the hospital in Rawalpindi. A photo of him laying on a hospital bed with an oxygen mask on was being shared on various social media platforms. His health status and the cause of the "sudden hospital admittance" were topics of discussion among his supporters.

In an audio message Sanaullah stated of being absolutely fine. He went for a minor procedure and a general checkup. A little treatment and a routine examination are required every two to three years as a result of Sanaullah's 2004 heart surgery, he said. He continued by saying that he had made "two to three this year" hospital visits for this reason. The interior minister added that he would receive approval "within a day or two" to be released from the hospital.
Sanaullah instructed to not rushing to the Hospital till Sunday when we will be discharging. Marriyum Aurangzeb, the federal minister of information and broadcasting, has also posted clarifications on the subject.