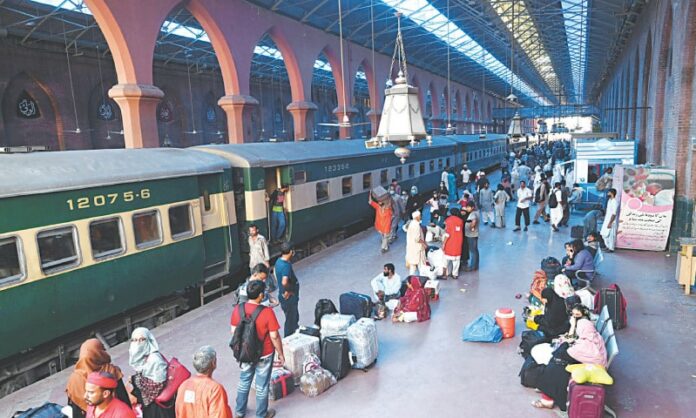 Pakistan Railway Authority is to commence a railway service from Peshawar to Karachi on 1st October. Due to floods, trains are damaged and will be renovated during the 24-hour shift duty. The floods have damaged trains. The repairment will be assured by September 29 hence trains can be booked then. 
The train services have extended their suspension from Karachi to Peshawar for more than 10 days. To detect the damages to tracks from Nawabshah to Khairpur. The department informed the passengers of the reimbursement for the booking. 
The tracks started decaying from Nawabshah to Khairpur a while areas like Bochheri and Padidan are underwater. The railway track has been dried up from Bhirya road to Padidan. The railway department has informed to carry eight passenger trains to Rohri after the suspension. That was due to a disastrous flood in Sindh.