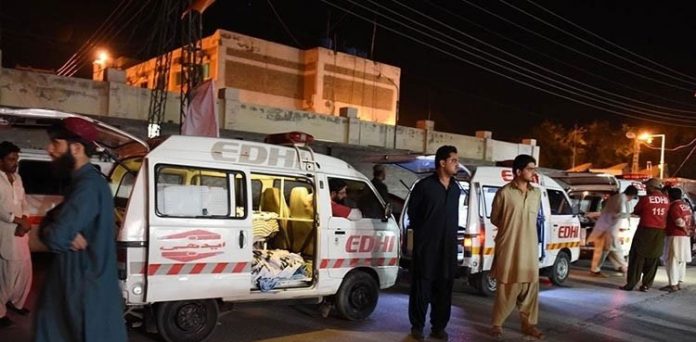 Due to the poisonous gas leak in Karachi, 6 people are up till died while dozens became unconscious. However, it is due to the inhaling of poisonous gas in Kemari area.
After exposing of poisonous gas at Karachi port people of nearby area was also affected and dozens of people were admitted in Ziauddin Hospital.
According to the hospital administration, admitted victims were facing the issue of stomach ache and breathing problem.  Almost all victims of poisonous gas leak in Karachi belong from Kemari.
As per the information of Senior Superintendent of Police (SSP) Muqaddas Haider, the toxic gas was released from container having chemical which was utilized to preserve peas. Whereas Karachi Port authorities denied that there was any gas or chemical leaked from any container.
Meanwhile, Maritime Affairs Minister Ali Zaidi condemned the loss of lives and directed the port authorities to inspect the reason of gas leakage.
Chief Minister of Sindh has also taken the notice of incident and summoned a report from related authorities.