Islamabad High Court (IHC) judge Shaukat Aziz Siddiqui removed from his post with immediate effect.
Shaukat Aziz Siddiqui, IHC judge sacked as he accused ISI for the interference. In addition, the Ministry of Law also issued the notification of his removal on Thursday (yesterday).
Today, the Supreme Judicial Council had recommended removal of Shaukat Aziz Siddiqui and sent summary to President Dr Arif Alvi.
According to the notification, resulting upon procedures under article 209(5) and suggestions of the Supreme Judicial Council of Pakistan under article 209 (6) read with article 48 (1) of the Constitution of Pakistan 1973, the President has been satisfied to remove Shaukat Aziz Siddiqui, Judge, Islamabad High Court from his office with prompt impact.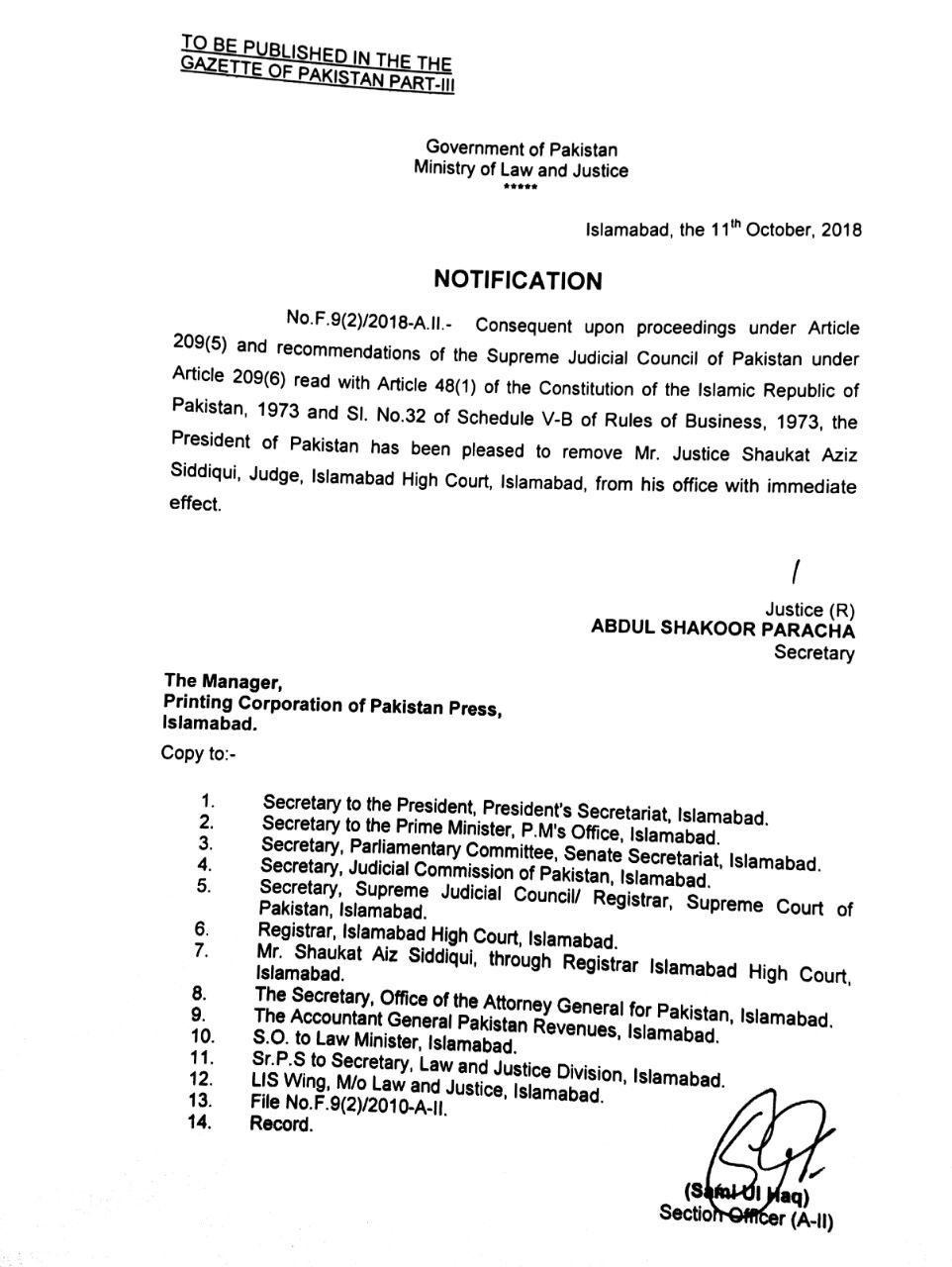 The Supreme Judicial Council (SJC) had been directing continuing in the reference against Justice Shaukat Aziz Siddiqui over his discourse while tending to the District Bar Rawalpindi.
It is relevant to say here that the SJC on July 31 had served demonstrate cause notice to Justice Shaukat Aziz Siddiqui of the IHC, guiding him to present his answer. In compatibility of the Council course, Justice Shaukat Aziz Siddiqui had presented his answers in front of the Council.