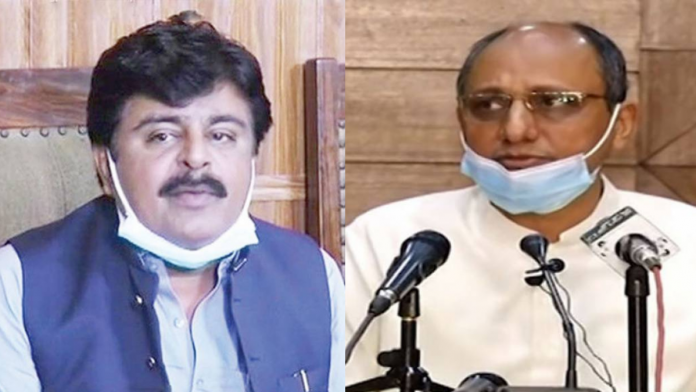 Saeed Ghani responded to the corruption allegation over Sindh Desk Scandal. Transparency International Pakistan complaint about purchasing desks at 320% higher rate.
Sindh Information Minister Saeed Ghani informed a Central Procurement Committee had started the process of purchasing government school furniture. The process is an "independent and autonomous manner" without any interference.
Former education minister accompanied by the province's current education minister, Syed Sardar Ali Shah in a news conference. to refute allegations of corruption leveled by the PTI.
Transparency International Pakistan complains Chief Minister Murad Ali Shah about Sindh Desk Scandal. However, the education department was allegedly buying double desks for government schools at 320% higher rates.
Both the ministers asked PTI's Haleem Adil to provide evidence to back up his allegations of corruption.
Rs 3.6 billion spend on purchasing furniture for government schools in Sindh, the Ministers informed.
Saeed Ghani added He had done his best to ensure that the entire purchase agreement was completely transparent and free of corruption.