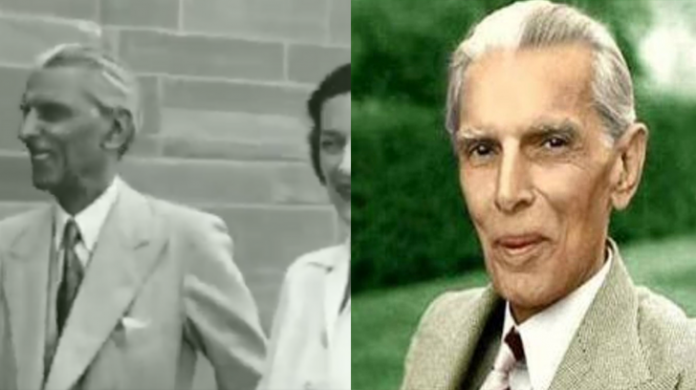 Today, the whole nation is paying tribute to Quaid e Azam Muhammad Ali Jinnah on the occasion of his 72nd death anniversary. He was widely acknowledged for his wisdom and leadership skills. However, very few people know that Jinnah also possessed a great sense of humor.
A clip recently got viral on the internet in which Quaid e Azam was laughing during conversation with Lord Mountbatten and his wife Edwina Mountbatten. You can check the clip below:
It is great that a user succeeded to point out the exact words of Muhammad Ali Jinnah that he was saying at the moment.  However, the excerpt is taken from a book "Freedom at Midnight" by Larry Collins and Dominic Lapierre.
The viral clip has received a lot of positive reviews from several citizens who are thrilled to see the humorous side of their country's founder.
It is great to see that people are highlighting the shades of Quaid e Azam's life that are not usually covered in the history books.