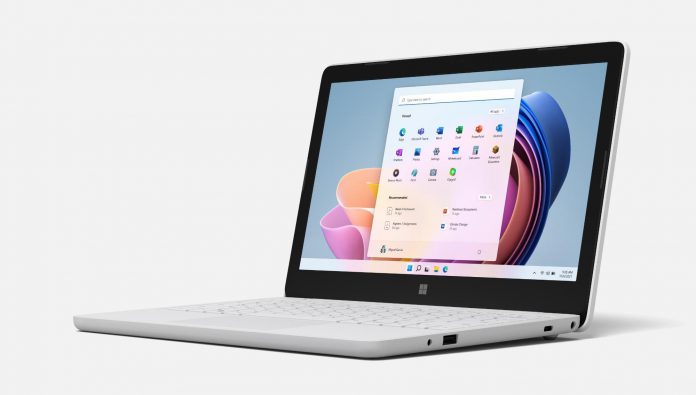 Microsoft Surface SE arrives as an affordable laptop aimed at School kids. The company is trying to appeal to the education segment with the latest affordable laptop in a bid to dethrone Google Chromebook. The laptop comes loaded with the latest Windows 11 SE, which is the simplified version of Windows 11.
The Tech giant claims that the new Surface Laptop SE is the most affordable Microsoft Surface device to date. The education sector is badly hit with the Coronavirus pandemic, virtual learning and online classes are a norm in today's world. School kids require an affordable device to carry on their studies amid the ongoing scenario.
With the advent of Chromebooks, a new breed of notebooks that run on Google's Chrome OS operating system, the debut of the new Surface Laptop SE is a clear indication that Microsoft is feeling the heat in the education market. Chromebooks were not only faster but also significantly cheaper than Windows Laptops.
Chromebooks are simple to use and are designed to run Web-based software like Google Classroom. Which allows teachers and students to organize their work in a much more straightforward manner. The popularity of Chromebooks shoot up after the spread of Covid-19 when the World went into lockdown.
Microsoft's first device for the K-8 school market, the Surface Laptop SE, runs Windows 11 SE. It's a plain-looking computer with a plastic chassis, as opposed to Microsoft's fancy-looking Surface PCs. The Surface Laptop SE is designed for use in a cloud-based environment. It's also simple to configure, clean, and repair, according to Microsoft.
Specifications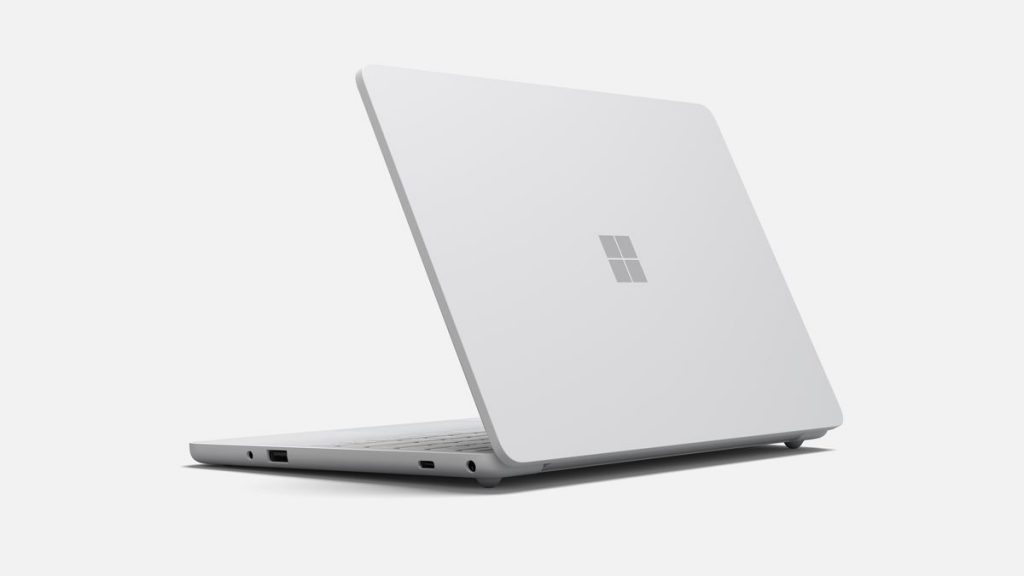 The Surface Laptop SE comes preloaded with Windows 11 SE and has an 11.6-inch display with a 1,366×768-pixel resolution and a 16:9 aspect ratio. An Intel Celeron N4020 or N4120 processor, Intel UHD Graphics 600, 4GB or 8GB of RAM, and 64GB or 128GB of eMMC storage power the laptop. Moreover, a 720p webcam is there for video chats. Additionally, one USB-A, one USB-C, a 3.5mm audio jack, and a barrel-type DC connector for charging are included.
Microsoft Windows 11 SE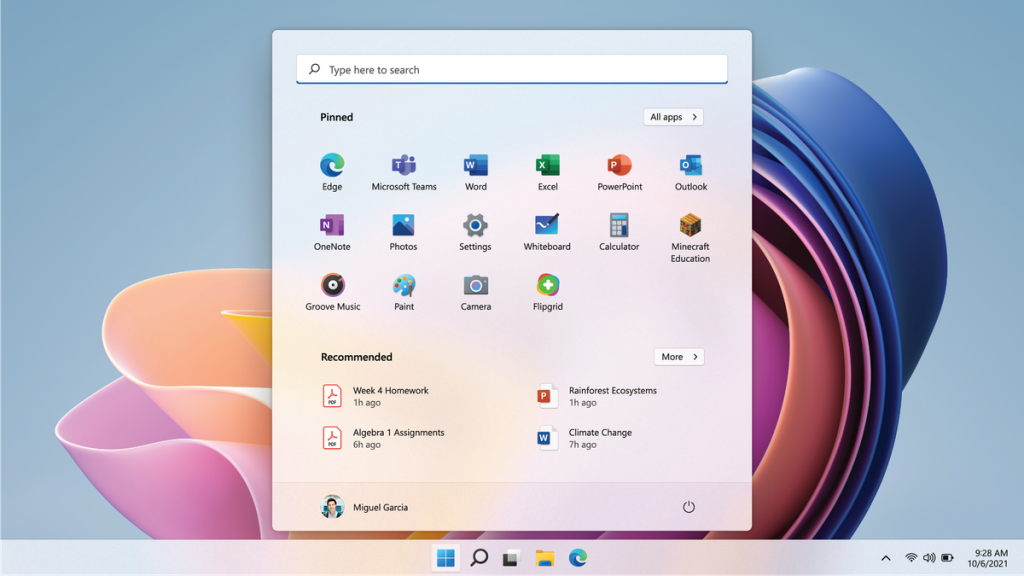 Windows 11 SE is the latest iteration of Microsoft's recently rolled out Windows 11, designed for education. The Microsoft 365 suite, which includes products like Word, PowerPoint, OneNote, and OneDrive, will work both online and offline. The latter saves files locally so that students can access them right away.
It promises to provide a "distraction-free" atmosphere for pupils by prohibiting them from installing third-party apps on their own devices. Although Windows 11 SE will lack a built-in app store, it will allow students and school administrators to use vetted third-party apps such as Chrome and Zoom.
Microsoft Edge, one of the Windows 11 SE programs, will offer extensions that are crucial in the classroom. Microsoft Teams, Minecraft for Education, and Flipgrid also comes in the Surface Laptop SE's Windows 11 SE experience.
Additionally, the school-focused OS now has a new wallpaper but no widget functionality. Apps launch in fullscreen mode, and the Snap Layouts make resizing windows easier. Not only will Windows 11 SE power Microsoft's new Surface Laptop SE, but it will also run other low-cost Chromebook competitors.
In terms of the user interface, Windows 11 SE has the same look and feel like Windows 11. The taskbar has been updated, and there is a centrally-aligned Start menu button. By consuming fewer hardware resources, the operating system now have more battery life.
Microsoft Surface Laptop SE Price
The base 4 GB RAM + 64 GB storage variant of the Microsoft Surface Laptop SE costs $249. The laptop is also available in an 8 GB RAM + 128 GB storage configuration for $329. Starting in early 2022, both alternatives will be available through educational channels in the United States, the United Kingdom, Canada, and Japan.