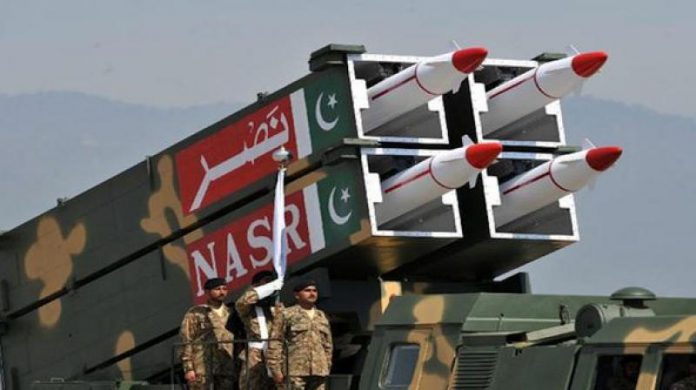 With China's lead in the region, Pakistan has the upper hand in the issue of nuclear weapons and warheads against India.
According to the Stockholm International Peace Research Institute (SIPRI), Pakistan and China have more nuclear warheads than India. SIPRI Air 2020 said that Pakistan has more than 160 nuclear weapons and warheads compared to India. India also increased its nuclear arsenal from 130-140 last year to 150 but still lags behind Pakistan. SIPRI is an independent international organization dedicated to the study of conflict arm control, armaments, and disarmament.
"The governments of India and Pakistan make statements about some of their missile tests but provide no information about the status or size of their arsenals," the Stockholm-based think-tank said in its report.
The report says that China now reveals its nuclear arsenal more often than in the past, but releases little information about force numbers or future development plans.
Pakistan is on the sixth rank with 160 nuclear warheads among other nuclear countries.
It is significantly smaller than other states' nuclear weapons, but all states are either developing or deploying new weapons systems or have announced their intention to do so. China is in the midst of significant modernization and expansion of its arsenal, and India and Pakistan are also considering increasing the size of their nuclear weapons.
At the beginning of 2020, the nine states, namely Israel, North Korea, United States, Russia, France, China, Britain, India, and Pakistan, had approximately 13,400 nuclear weapons, of which 3,720 were deployed with operational forces. About 18,800 of them have been placed on high operational alert.